Teritori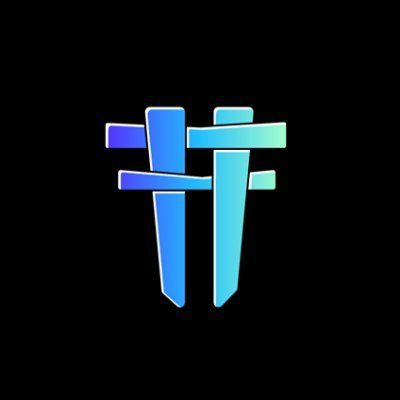 Built on Cosmos SDK, Teritori aims to enhance Web3 individuals, communities & builders experience through an all-in-one hub of dApps. We believe Web3 tribes' best interest is in sharing knowledge & toolings to build more, faster. We build tools we want to use ourselves. We also believe writing the beginning of the story will motivate you writing the next pages.
Governance
Community Pool Spend Proposal for Osmosis Liquidity Incentives

ARBITRUM ($ARB) Airdrop claim

Increase Minimum Deposit for Governance Proposals

Community Pool Spend Proposal for Osmosis Liquidity Incentives

Community Pool Spend Proposal for Junoswap Liquidity incentives

Community Pool Spend Proposal for Osmosis Liquidity Incentives

Distribution Param Change
Calculate your profit
Choose currency
e-Money

Comdex

Crescent Network

Decentr

cheqd

Chihuahua

Fetch.ai

Desmos

Iris

Jackal

Ki

AssetMantle

Injective

Konstellation

ixo

Lum Network

MediBloc

Stargaze

Umee

Migaloo

Vidulum

Sentinel

Meme

Cosmos

Rizon

Stride

Secret Network

BitSong

Coreum

Sommelier

Nomic

Kava

Persistence

Shentu (CertiK)

Osmosis

Juno

Canto

Teritori

Gravity Bridge

Rebus

Nolus

Solana

Akash Network

Band Protocol

BitCanna

LikeСoin

Neutron
Your projected income less commission fees in tokens and in US dollars
Questions?
Teritori is a multi-chain hub designed to allow IBC and non IBC communities to connect, trade services & NFTs, launch new projects & build further existing ones. The hub notably includes dApps for a daily use such as an NFT launchpad, a marketplace and social features for individuals & communities: Innovate, Trade, Organize.

TORI is the governance token of the Teritori blockchain that provides a decentralized coordination method for token holders to vote on strategic directions for the Teritori network. Teritori DAO will control the community fund where grants and blockchain updates are voted on. Bounties will also be voted by the DAO in a second stage. It also allows contributors to submit the integration & listing of new dApps features within the Hub after the launch.

Why delegate to Stakewolle?

Stakewolle is a large staking provider and contributor to many blockchains, run by a team of experienced developers, financial experts and blockchain enthusiasts. While working with more than 40 POS blockchains like Solana (SOL) Cosmos (ATOM) and others we are constantly in search of new, valuable and ambitious projects. The Stakewolle team strives to simplify the delegation process for token holders and provide convenient services for staking monitoring.

How can I calculate my earn by staking Teritori (TORI)?

Does staking with Stakewolle allow me to participate in Teritori Airdrops?

When you stake your assets with Stakewolle, you may become eligible for Cosmos-based airdrops, allowing you to receive free tokens as a reward for your participation. We support many blockchain networks, so you never know what exciting opportunities may come your way!
We are in touch
Technical issue
Are you experiencing an issue with our validators or website? Let us know and we will address it right away.
Collaborate with us to secure networks, earn staking rewards, educate community members, and more. We want to work with people passionate about staking and the future of decentralization.
Feedback
Do you have any comments on how we can improve? Share your ideas and thoughts about our products and services.