Stride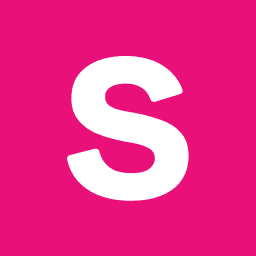 Set up a wallet that supports staking and transfer your cryptocurrency to it. Once your cryptocurrency is in your staking wallet, you have the option to delegate it to your chosen validator and start earning rewards for supporting the network. By staking, you can actively support the security and functionality of the blockchain network while also earning rewards for your contribution.
Governance
Quasar partnership proposal for cosmos etf

Stride and Carbon Alliance Proposal: stLUNA as Carbon's Alliance Asset and STRD incentives for STRD collateral

Join ATOM Economic Zone and adopt ICS

Incentive Diversification

ATOM Airdrop for LUNA/LUNC/COSMOS holders ✅

APTOS Airdrop for LUNA/LUNC/COSMOS holders ✅

ATOM Airdrop for LUNA/LUNC/COSMOS holders ✅

Increase Deposit for Proposals to 100 STRD

Parameter Change: Increase Deposit for Proposals to 2000 STRD

ATOM Airdrop for LUNA/LUNC/COSMOS holders ✅
Calculate your profit
Choose currency
e-Money

Comdex

Crescent Network

Decentr

cheqd

Chihuahua

Fetch.ai

Desmos

Iris

Jackal

Ki

AssetMantle

Injective

Konstellation

ixo

Lum Network

MediBloc

Stargaze

Umee

Migaloo

Vidulum

Sentinel

Meme

Cosmos

Rizon

Stride

Secret Network

BitSong

Coreum

Sommelier

Nomic

Kava

Persistence

Shentu (CertiK)

Osmosis

Juno

Canto

Teritori

Gravity Bridge

Rebus

Nolus

Solana

Akash Network

Band Protocol

BitCanna

LikeСoin

Neutron
Your projected income less commission fees in tokens and in US dollars
Questions?
Stride is a Tendermint blockchain built with Cosmos SDK that enables liquidity of staked tokens on any IBC-compatible blockchain. In the Stride Zone you can earn staking rewards while using your liquid staking tokens (stToken) to keep earning DeFi yields, thus unlocking an endless range of yields accessible through the Cosmos ecosystem.

$SRTD is native token of Stride

Do I need to calim my staking rewards?

Your staking rewards will collect in Keplr, where you may access them whenever you want by selecting the "Claim rewards" option. As for your Stride Zone liquid staking tokens, the value of your stToken increases as your staking rewards increase. You will receive the value equal to the tokens you delegated plus any incentives created when you swap your stToken for your original token.

Is there a minimum staking amount?

There are no requirements for a minimum staking amount.

Why delegate to Stakewolle?

Stakewolle is a large staking provider and contributor to many blockchains, run by a team of experienced developers, financial experts and blockchain enthusiasts. While working with more than 40 POS blockchains like Solana (SOL) Cosmos (ATOM) and others we are constantly in search of new, valuable and ambitious projects. The Stakewolle team strives to simplify the delegation process for token holders and provide convenient services for staking monitoring.

How can I calculate my earn by staking Stride (STRD?

Does staking with Stakewolle allow me to participate in Stride Airdrops?

When you stake your assets with Stakewolle, you may become eligible for Cosmos-based airdrops, allowing you to receive free tokens as a reward for your participation. We support many blockchain networks, so you never know what exciting opportunities may come your way!
We are in touch
Technical issue
Are you experiencing an issue with our validators or website? Let us know and we will address it right away.
Collaborate with us to secure networks, earn staking rewards, educate community members, and more. We want to work with people passionate about staking and the future of decentralization.
Feedback
Do you have any comments on how we can improve? Share your ideas and thoughts about our products and services.