How to Stake Using the Keplr Wallet: Guide by Stakewolle
What is the Keplr Wallet?
Keplr is a non-custodial cryptocurrency wallet supporting the IBC protocol. The Keplr Wallet supports various blockchains built on the Cosmos SDK. You can easily install the Keplr Wallet as a Chrome extension on your computer or as a mobile application for Android and IOS to store and stake crypto.
How to Set Up the Keplr Wallet?
Step 1. Download the Keplr Wallet
In the Chrome browser, visit the Chrome Web Store to install the Keplr Wallet extension. To get Keplr on another device, you can visit the official site of Keplr

Step 2. Create or Import a Keplr Wallet
After installing Keplr Wallet, you will be prompted to create a new wallet or import an existing one. Follow the on-screen instructions to create or import a wallet. Make sure to securely store your seed phrase.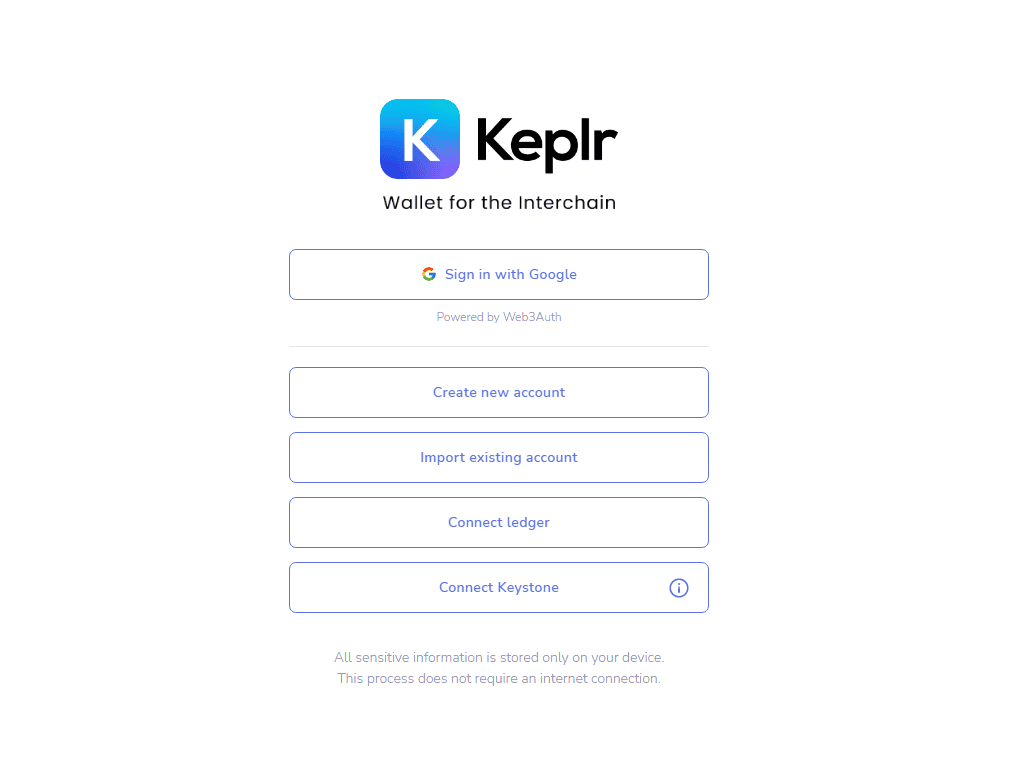 Step 3. Connect Keplr Wallet to Your Cosmos-Based Network
Once you have created or imported your wallet, you will need to connect it to your preferred network. To do this, click on the Keplr icon in your browser and select the network you wish to connect to.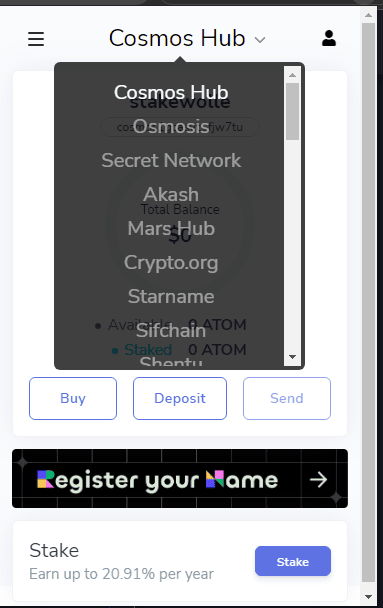 Step 4: Add Funds to Your Keplr Wallet
To stake, you will need to have funds in your Keplr Wallet. You can add funds by sending them from another wallet or exchange. Make sure to send them to the correct address. Click on your address to copy it
Step 5: Delegate Your Funds to a Stakewolle
To delegate your funds, click on the "Stake" tab in Keplr Wallet and select the Stakewolle validator. You can choose a network by using Keplr Dashboard Enter the amount you wish to delegate and confirm the transaction.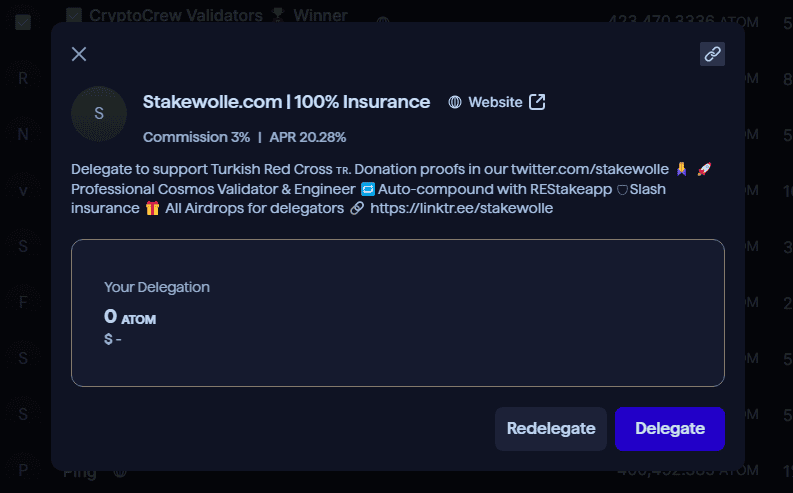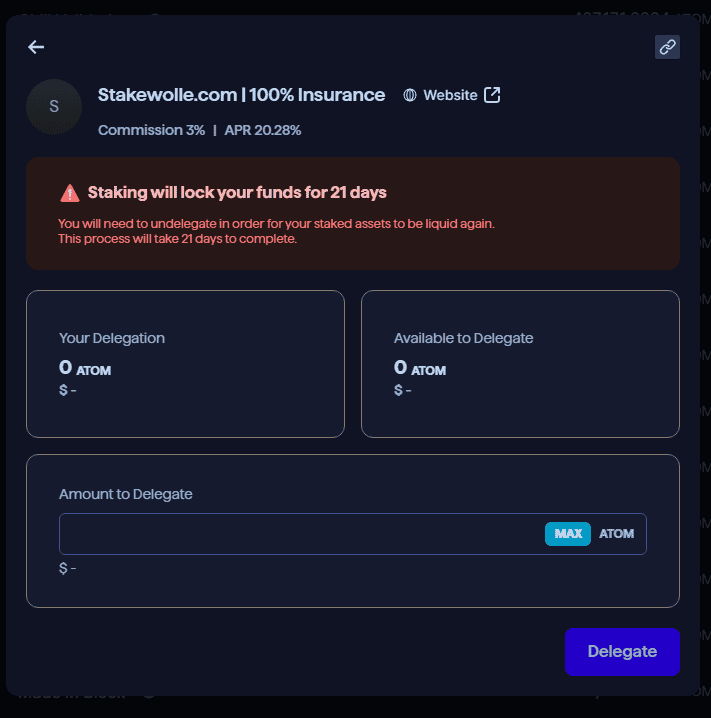 After clicking on the "Delegate" button, another pop-up will appear in a few seconds, requesting the transaction fee. You can change it by clicking the Override fee button. Do not hesitate to set it to low—that will not affect the safety or speed of the transaction.

Once you have delegated your funds, you can monitor your rewards in the "Staking" tab of Keplr Wallet. You can also use Keplr Wallet to claim your rewards and re-delegate your funds if you wish.
That's it! You are now staking with Stakewolle by using Keplr Wallet. Make sure to monitor your rewards regularly.