Fetch.ai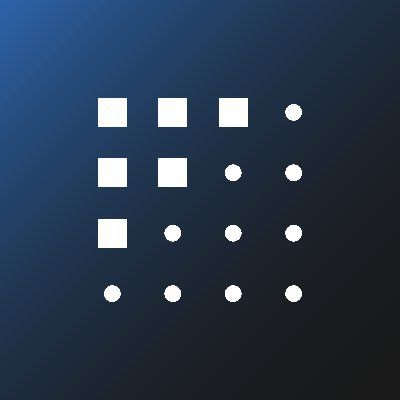 Power peer-to-peer applications with automation and AI capabilities, with or without direct access to a blockchain.
Governance
fetchd upgrade to v0.10.7

Funding an AI-focused NFT marketplace on the Fetch.ai network

FIP-005 Increase Max Validators to 70

FIP-004 Set transaction fees on Mainnet to 2 aFET

FIP-003 Set Minimum Validator Commission to 5%

fetchd upgrade to v0.10.5

FIP-002 - Raise max_gas setting and max_bytes per block

FIP-001 - Reduce Voting Period to 5 days

fetchd upgrade to v0.10.4

Proposed community grant for stake.tax to add support for Fetch.ai mainnet

Capricorn Network Upgrade

Increase the number of active validators on the Fetch.ai mainnet
Calculate your profit
Choose currency
e-Money

Comdex

Crescent Network

Decentr

cheqd

Chihuahua

Fetch.ai

Desmos

Iris

Jackal

Ki

AssetMantle

Injective

Konstellation

ixo

Lum Network

MediBloc

Stargaze

Umee

Migaloo

Vidulum

Sentinel

Meme

Cosmos

Rizon

Stride

Secret Network

BitSong

Coreum

Sommelier

Nomic

Kava

Persistence

Shentu (CertiK)

Osmosis

Juno

Canto

Teritori

Gravity Bridge

Rebus

Nolus

Solana

Akash Network

Band Protocol

BitCanna

LikeСoin

Neutron
Your projected income less commission fees in tokens and in US dollars
Questions?
Fetch.ai is an open-access decentralized machine learning blockchain-based network that was created with the idea to enable the development and growth of the digital economy without human interference.

FET is a native token of the Fetch.

Staking Fetch is the process of earning rewards by holding and locking FET tokens in a wallet as collateral to support the security and performance of the network.

What are the staking rewards on Mainnet?

Currently staking rewards are around 14-15% APY but this is subject to change as more people join onto Mainnet and stake.

How can I calculate my earn by staking Fetch (FET)?

Does staking with Stakewolle allow me to participate in Fetch Airdrops?

When you stake your assets with Stakewolle, you may become eligible for Cosmos-based airdrops, allowing you to receive free tokens as a reward for your participation. We support many blockchain networks, so you never know what exciting opportunities may come your way!
We are in touch
Technical issue
Are you experiencing an issue with our validators or website? Let us know and we will address it right away.
Collaborate with us to secure networks, earn staking rewards, educate community members, and more. We want to work with people passionate about staking and the future of decentralization.
Feedback
Do you have any comments on how we can improve? Share your ideas and thoughts about our products and services.