Top Crypto friendly banks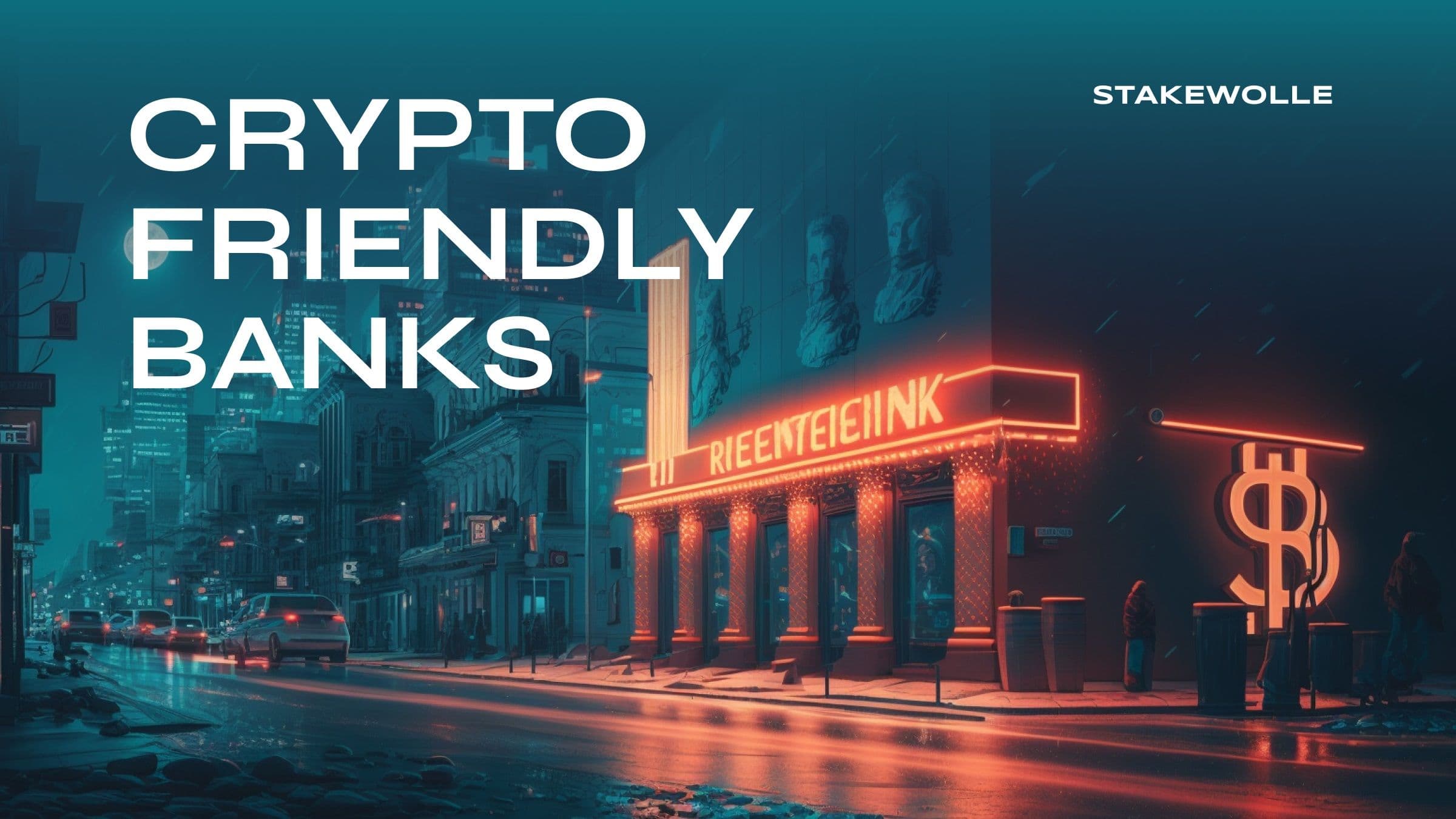 Crypto-friendly banks in 2023 offer cryptocurrency custody, trading, and even lending.
The term "crypto-friendly banks" refers to financial institutions that encourage cryptocurrency transactions and other related activities through their policies and practices. In addition to facilitating transactions with cryptocurrency exchanges and offering other services linked to cryptocurrencies, these banks may permit customers to purchase, sell, and hold cryptocurrencies. Some banks that support cryptocurrencies might also partner with them or provide their own products or services that are related to cryptocurrencies. The fact that some banks may impose limitations or outright bans on cryptocurrency-related operations should be noted as not all banks are crypto-friendly. In this article, we compiled 2023's list of cryptocurrency-friendly banks.
1) Revolut. One of the top cryptocurrency-friendly banks is Revolut, a business that made its American debut in March 2020. In spite of this, they have made great strides in the European market and are well-liked as a result of their innovative approach to banking services. Via the Revolut app, which is available on iOS and Android smartphones, customers may purchase bitcoin immediately. Users have the option of setting up an auto exchange so that the program buys a cryptocurrency whenever they want or when the exchange rate reaches a specific price. By signing up for free, users can gain access to numerous more advantages, like early pay and a bank account with FDIC insurance.
2) Binance. The cryptocurrency exchange Binance provides all of the services that a regular bank might provide, including loans, credit cards, fixed deposits, etc. For convenient cryptocurrency purchases at 60 million stores worldwide, it offers a Binance Visa Card.
3) Bankprov. Bankprov is much more than just a financial institution that takes cryptocurrencies. The bank focuses largely on businesses in the cryptocurrency industry. Companies working in the bitcoin sector have access to API banking, Bitcoin ATMs, and loans and lines of credit backed by cryptocurrencies. ProvXchange allows for 24/7 real-time transfers to other account holders, and you can pay for transactions with cash or cryptocurrencies. Bankprov is supported by both the Depositors Insurance Fund and the FDIC.
4) Goldman Sachs. Goldman Sachs started offering cryptocurrency trading in 2018, but ultimately decided to stop doing so as investors started to lose confidence. Particularly, the bank resumed trading cryptocurrencies in 2021 after bitcoin increased. Goldman Sachs is the first big US bank to engage in over-the-counter cryptocurrency trading, and it sells options and futures for ether and bitcoin.
5) Fidor Bank. It is an online bank with a base in Germany that offers cryptocurrency services to its customers. Because of its connections with cryptocurrency exchanges, customers can buy, sell, and store cryptocurrencies within their bank accounts.
6) United Services Automobile Association (USAA). It is a bank that provides services to partners, children, active-duty service members, and retired service members. One of the financial products and services offered by USAA is Coinbase Connect. Via this interface, you can connect your Coinbase account to USAA.
7) Ally Bank. is a reputable online bank that allows you to invest in cryptocurrency secondarily. Despite the fact that you cannot actively trade bitcoin on the app, you can invest in cryptocurrency trusts, Bitcoin futures, and equities. The bank also provides a wide range of investment options, the majority of which can be traded commission-free.
8) Bank of Quonticquontic. The cutting-edge cryptocurrency product from Logo Quontic will be quite advantageous to both inexperienced investors and seasoned crypto specialists. You can open a Bitcoin Rewards Checking account at Quontic even though they won't let you directly trade bitcoins.
9) Metropolitan Commercial Bank. Metropolitan Commercial Bank is a US-based bank that has agreements with important cryptocurrency exchanges including Coinbase and Gemini. In addition to traditional financial services, the bank offers wire transfer services to bitcoin businesses.