Stakewolle Governance 11.04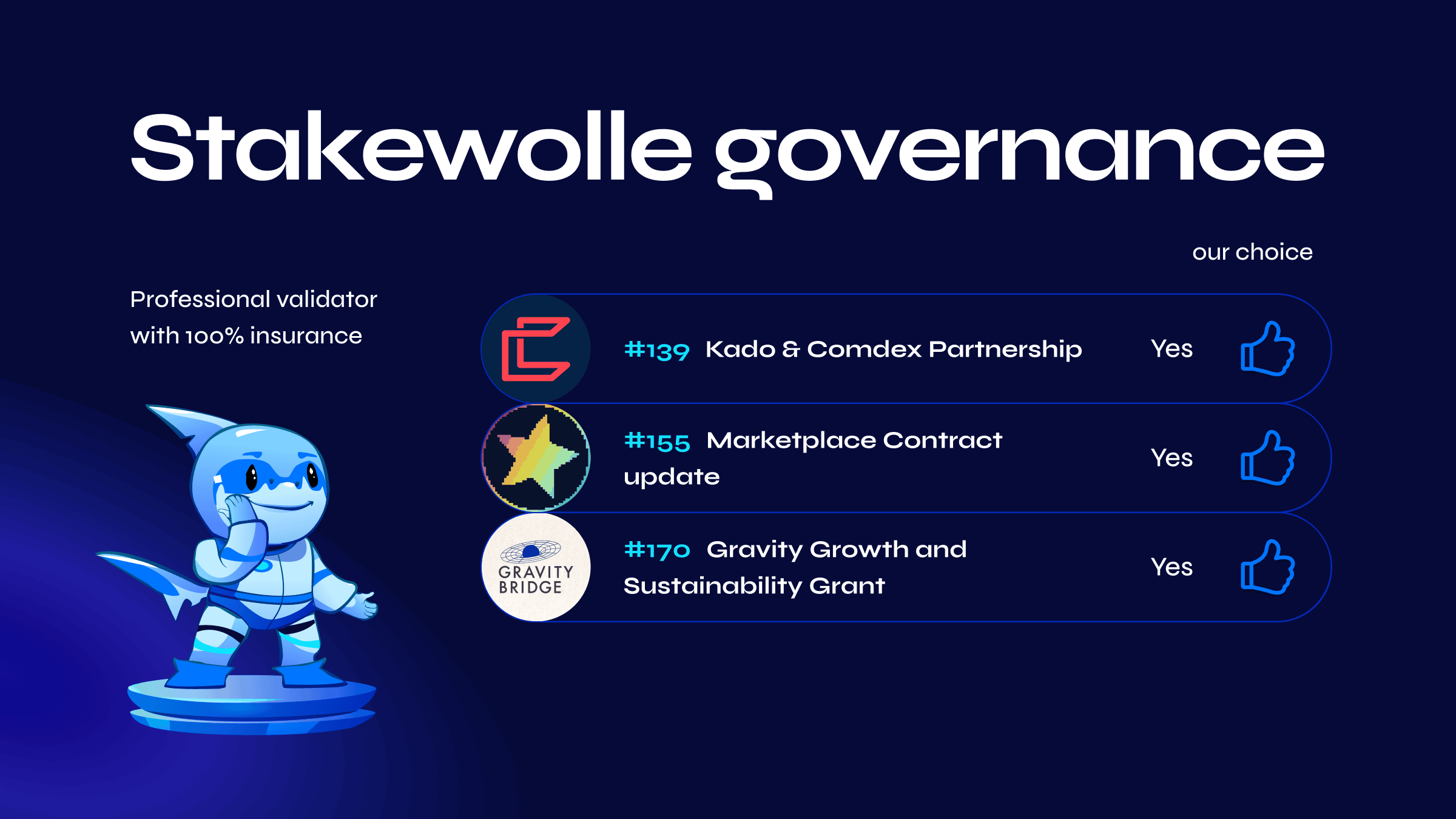 Stakewolle votes YES on Comdex Proposal#139. With this proposal, Kado is looking for partnership with Comdex to provide direct fiat on/off-ramp services for the Comdex ecosystem.
Stakewolle votes YES on Stargaze Proposal#155. This uploads the code for Marketplace v1.3.0 and adds a new buy now message. Also, update contain bugfix for trading with 0 royalties.
Stakewolle votes YES on Gravity Bridge Proposal #170. If this proposal passes, GRAV grant will fund three teams, with aim to build and maintain front ends and monitoring and perform core upgrades and ecosystem communication. This grant envisions the funding necessary for the teams to perform these operations and share $GRAV with team members to align all in the ecosystem success. Vesting duration will be over 1 year. Those team are great expirienced and we believe, that development of those teams will positively affect on COMDEX.