Nomic Interchain Upgrade Brings Bitcoin to Cosmos with nBTC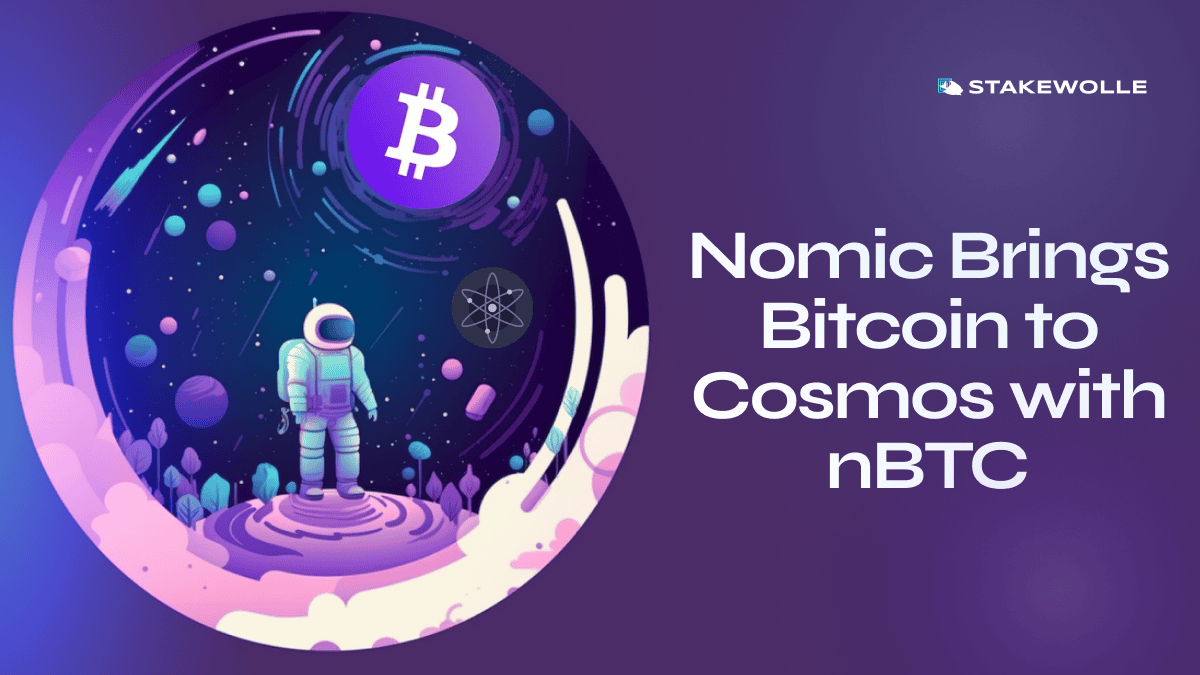 Nomic is upgrading to support IBC transfers of nBTC. This milestone will bring the bridge fully online, allowing users to deposit native BTC and use it on Osmosis, Kujira, Levana, and other popular Cosmos applications and platforms.
Nomic empowers users to turn their BTC into nBTC, an IBC-compatible token that can be used on any Cosmos-based blockchain, with minimal steps and without having to convert to a different cryptocurrency.
nBTC Interchain Upgrade
The upgrade announced today marks the completion of Nomic's core bridge mechanisms, including its important security features such as the Emergency Disbursal and circuit breakers. It also enables IBC on Nomic, making Nomic one of the first non-Cosmos SDK blockchains to implement IBC in production.
This upgrade will position Nomic as a prime on-ramp into the Cosmos ecosystem, tapping into the supply of $500B+ worth of dormant Bitcoin. It also brings an existing world of exciting DeFi products to Bitcoiners.
Interchain Deposits
One of the most exciting new features of the upcoming upgrade is Interchain Deposits. This allows a user of any Cosmos chain to send BTC to a deposit address and receive nBTC in their account with no extra steps, matching the easy deposit experience that has always been standard on centralized exchanges.
Kujira
Kujira, the earliest adopter, is the first to integrate Interchain Deposits. Kujira is a very exciting project with a vibrant ecosystem and community centered around the creation of fair and equitable markets, and innovative DeFi products such as Sonar, a multichain native mobile wallet app and the decentralized USK stablecoin.
nBTC will be usable on Kujira in the upcoming upgrade, making it possible to deposit BTC via the BLUE web application or Sonar mobile app, mint USK using nBTC as collateral, borrow or lend nBTC on GHOST, bid on liquidated nBTC on ORCA, trade with leverage, and more.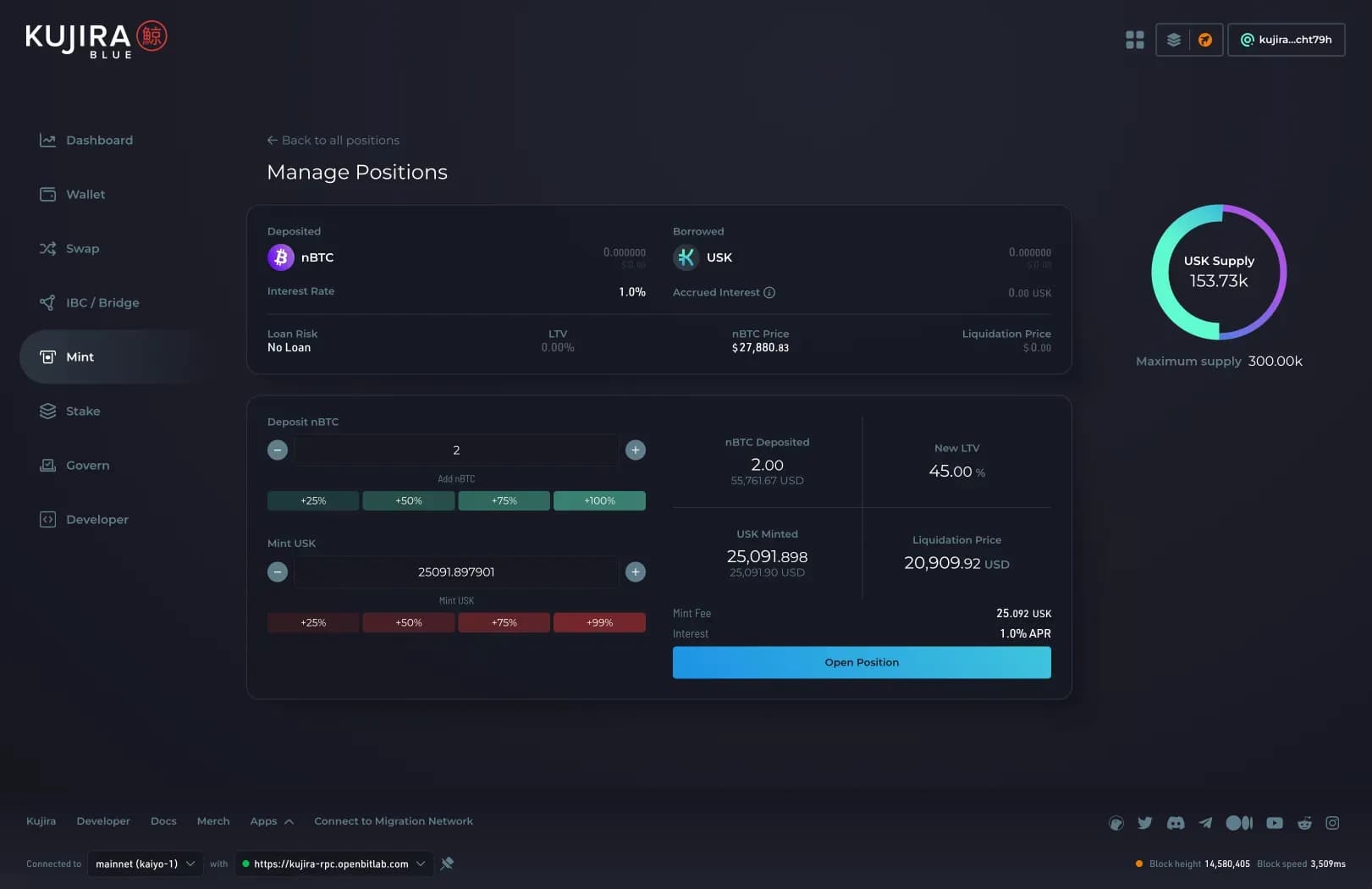 Osmosis
Osmosis has become the de-facto hub in the Cosmos ecosystem, boasting the highest volume of IBC transfers to and from other chains. Upon activation of the Nomic upgrade, users of Osmosis will be able to deposit BTC directly to their accounts through the Osmosis Zone user interface and will be able to buy, sell, and provide liquidity for nBTC.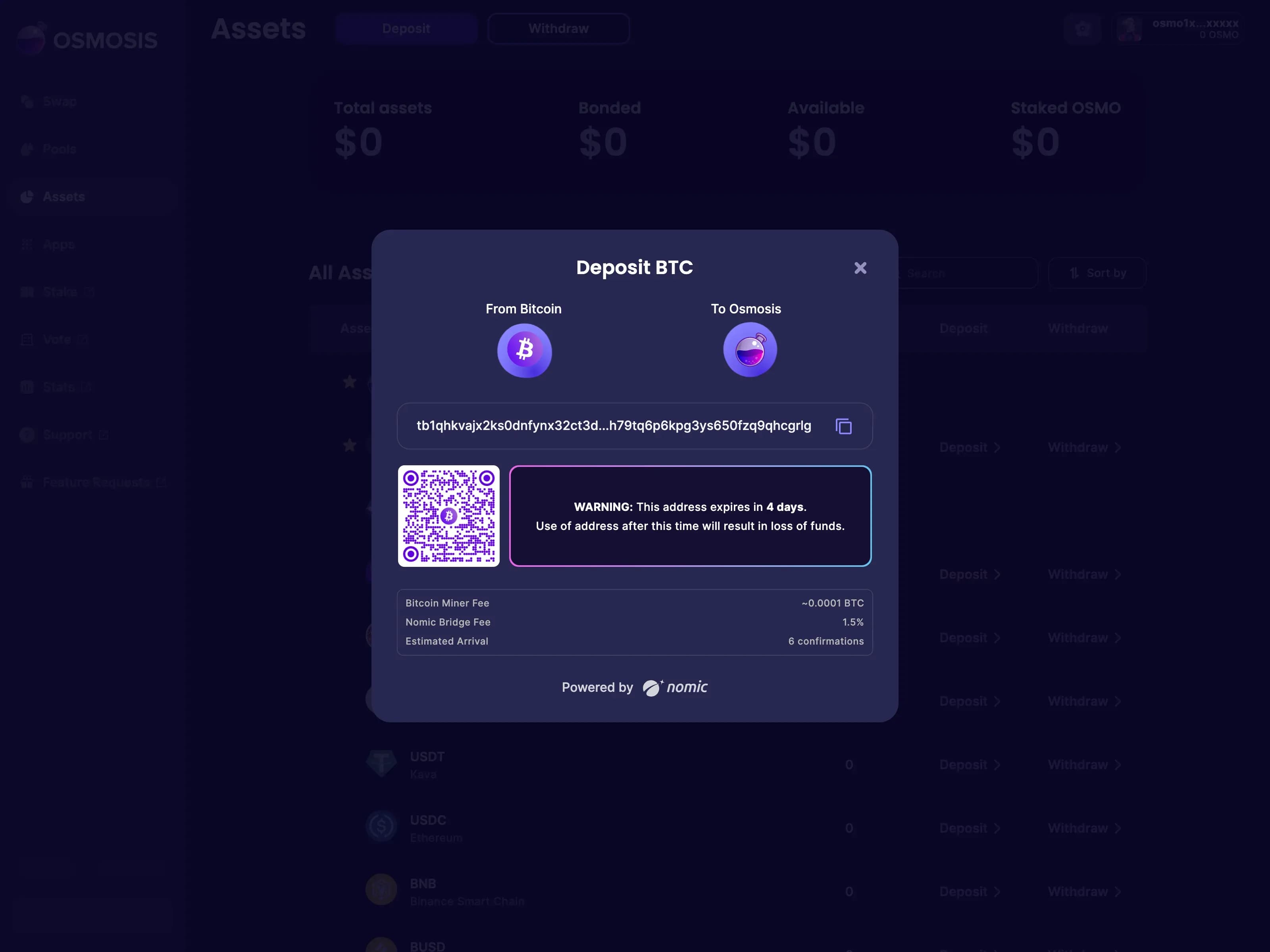 Capacity Limit
During the early stages of the bridge, while Nomic undergoes auditing, there is a capacity limit of 21 BTC to slow the growth of the reserve. When the bridge reaches its capacity limit, applications will not be able to generate deposit addresses and users will not be able to deposit more BTC. This parameter will be controlled by Nomic DAO governance in an upcoming upgrade.