Irishub 2.0 upgrade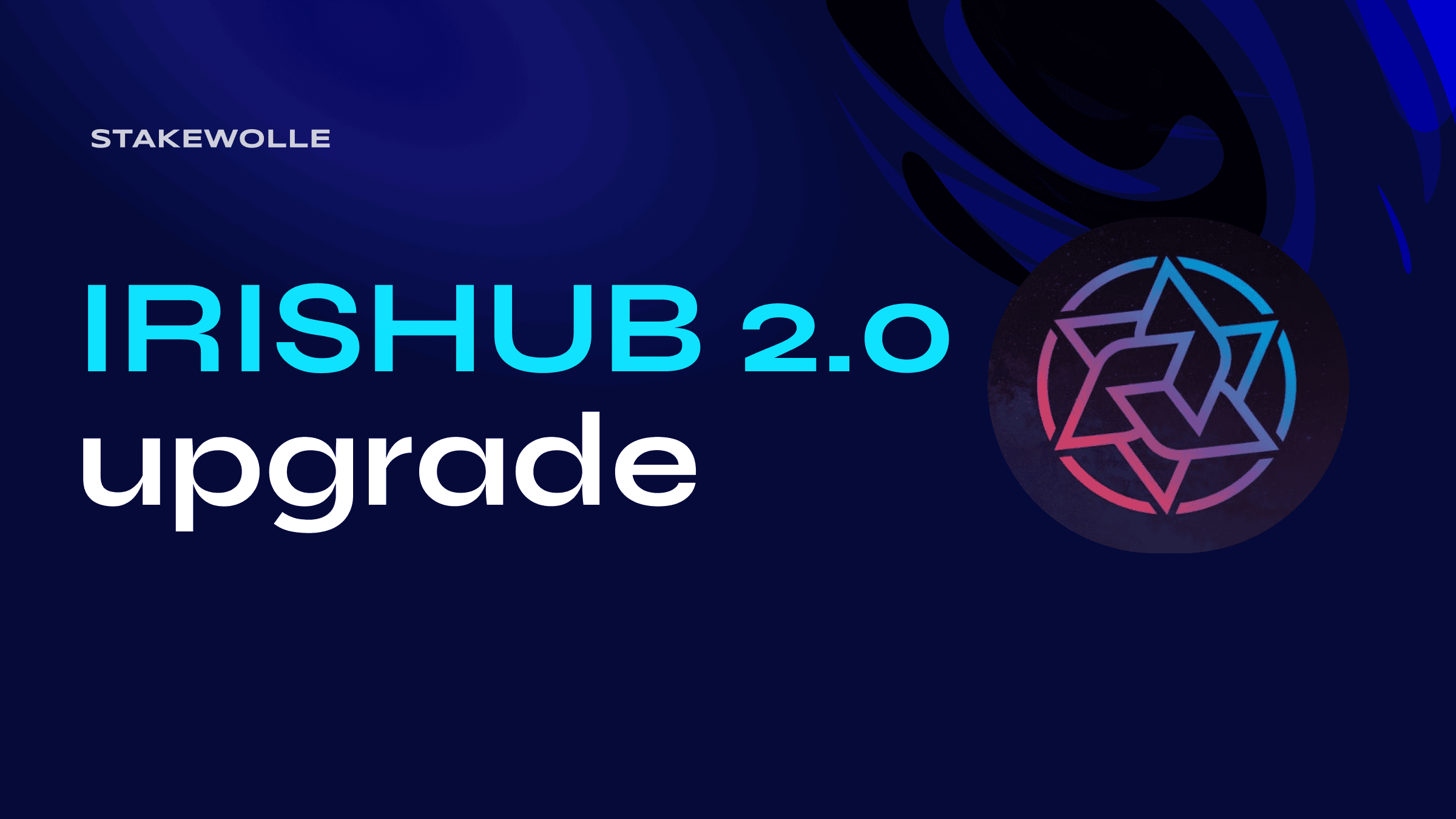 IRISHUB 2.0 mainnet upgrade is scheduled on April 17. In this blog post, we'll have a quick review of the new features and outline the upgrade schedule, method and notes. Read on for details!
Feature Highlight: EVM integration
The most significant update in IRISHUB 2.0 is the support for EVM, allowing for the integration of EVM-based smart contracts and decentralized applications (dApps) into the IRISHUB ecosystem. By incorporating EVM, IRISHUB 2.0 will be compatible with Ethereum, enabling developers to seamlessly deploy EVM-based smart contracts and dApps on IRISHUB. Furthermore, EVM's mature, well-established ecosystem and rich resources will open up a world of diverse use cases, attracting developers and users alike to build and explore the ever-growing IRISHUB landscape.
New Fee Token: Improving the Tokenomics of IRISHUB
Along with the smart contract capability, IRISHUB 2.0 also introduces a new fee token for EVM transactions. Instead of new issuance, the new fee token will be created by converting $IRIS at a 1:1 conversion rate. The IRISHUB 2.0 EVM has been customized to fully support EIP-1559, which means that a significant portion of gas fees consumed by smart contracts in the EVM will be burned, while the rest will be distributed as revenue to IRISHUB delegators and validators. This community-oriented approach also implies that $IRIS could enter into deflation in the event of large consumption of EVM gas (the deflation can be remedied by increasing the governance-controlled inflation parameter — 4% since genesis — one of the lowest in Cosmos), promoting mutual benefits and shared interests among all IRISHUB community members.
Enhancing IBC-based NFT Interoperability
IRISHUB is poised to become one of the first mainnets to enable Interchain NFTs. This groundbreaking feature will boost NFT interoperability and unlock fresh opportunities for NFT-centric use cases and dApps. The upcoming EVM integration will pave the way toward an even broader range of application scenarios for IBC-based NFT interoperability through IRISHUB.
Base Library Upgrade
Some base libraries including cosmos-sdk and tendermint will be updated to improve stability and compatibility:
cosmos-sdk → v0.46.9
tendermint → v0.34.26 (dependent on cosmos-sdk v0.46.9)