Hiring: Africa Marketing & Communications Manager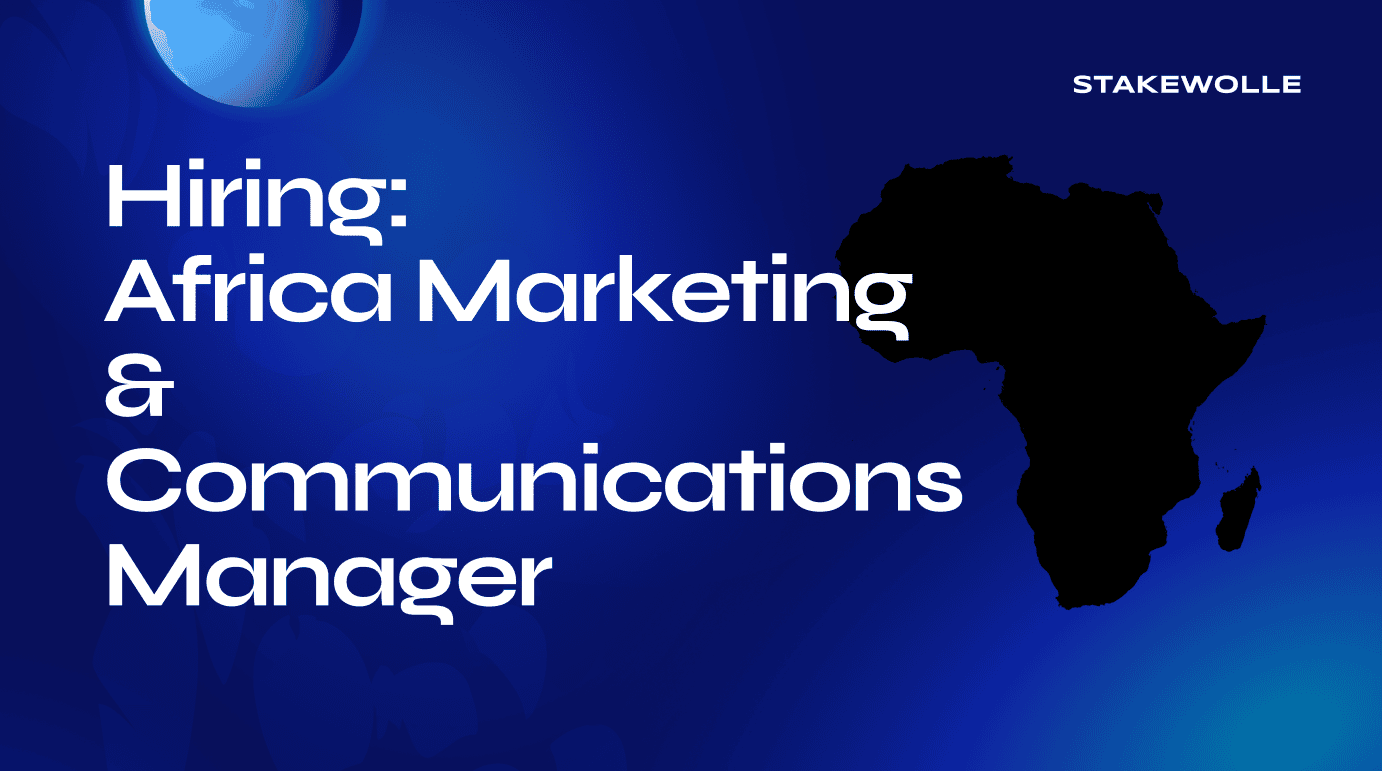 We lookig for Africa Marketing & Communications Manager
We are seeking a dynamic and results-driven Marketing & Communications Manager to take our company, Stakewolle, to the next level. As the Marketing & Communications Manager, you will be responsible for creating and implementing marketing and communication strategies and campaigns. You will define and evaluate marketing activities, develop and optimize marketing funnels, monitor industry trends, market changes, and competitor activities, engage with a crypto-native audience by utilizing web3 marketing and community tools/platforms, and lead the development and distribution of creative content such as short videos, memes, and infographics. Additionally, you will write high-quality pieces in various media, such as in-depth technical articles, community updates, social media posts, educational material, and blog posts. You will also host regular events through Stakewolle's community channels.
To be successful in this role, you should be an entrepreneurial, strategic, and results-driven marketer with at least three years of experience in a marketing role. You should also have at least two years of experience in a marketing role within a web3 organization and a deep practical understanding of the DeFi landscape. You should have a passion for Defi and crypto and, ideally, a solid understanding of dApps, Cosmos ecosystem, and staking. You should also have a strong personality, solid communication skills, and an excellent command of the English language, both written and spoken (C1).
We offer a flexible work schedule, a home office, PTO benefits, a yearly training budget, a home-office equipment budget, and a bonus award.
To apply, please send your resume and cover letter to [email protected]