Elixir Protocol is Integrating with Injective to Power User-Provided Algorithmic Liquidity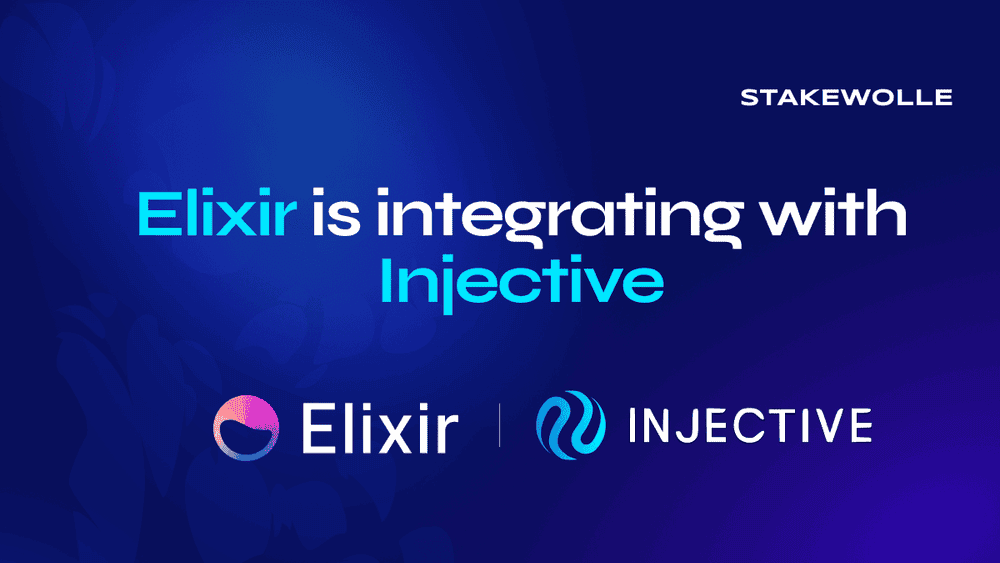 Elixir Protocol is expanding to the Injective ecosystem. For the first time ever, users on Injective will be able to easily supply liquidity to Injective's on-chain orderbook module. This would in turn lead to a far more capital efficient environment while also allowing for a superior trading experience on native exchanges built on Injective, enabling end-users to capture yields.
Elixir Protocol is excited to formally announce its collaboration with Injective. With this upcoming integration with Elixir, the Injective ecosystem will be able to unlock far more liquidity for algorithmic market making on its orderbook. This integration enables users to passively supply liquidity to the pair(s) of their choosing, similar to how they'd supply liquidity to a Uniswap v2 pool, while also earning designated market maker rewards.
Injective will mark the first announced integration of the Elixir Protocol into an on-chain orderbook, opening up a new source of yield for users, democratizing access to market making, and creating a better experience for users trading on DEXs native to Injective.This would bring lower slippage, tighter bid-ask spreads, and deeper liquidity across Injective's orderbook environment.
Injective uniquely deployed the industry's first truly on-chain central limit orderbook (CLOB) orderbook. This means trading settlement and execution all occurs on-chain. Developers can utilize the orderbook to rapidly build DEXs on Injective, vastly reducing the time required to launch. As an added benefit, all DEXs built on Injective can tap into the same liquidity environment which means a trade executed on DEX A can be matched with an order on DEX B, engendering a more capital efficient environment.
Elixir Protocol aims to take Injective's on-chain orderbook ecosystem to entirely new heights. Elixir is a decentralized infrastructure enabling projects to bootstrap liquidity to their orderbooks. The Injective integration marks the first of many for Elixir.
This integration can allow DEXs building on Injective to further close the gap with centralized exchange venues, by providing everyone with the same robust experience but completely on-chain.