ChatGPT Can Now Browse The Internet – What This Means For Crypto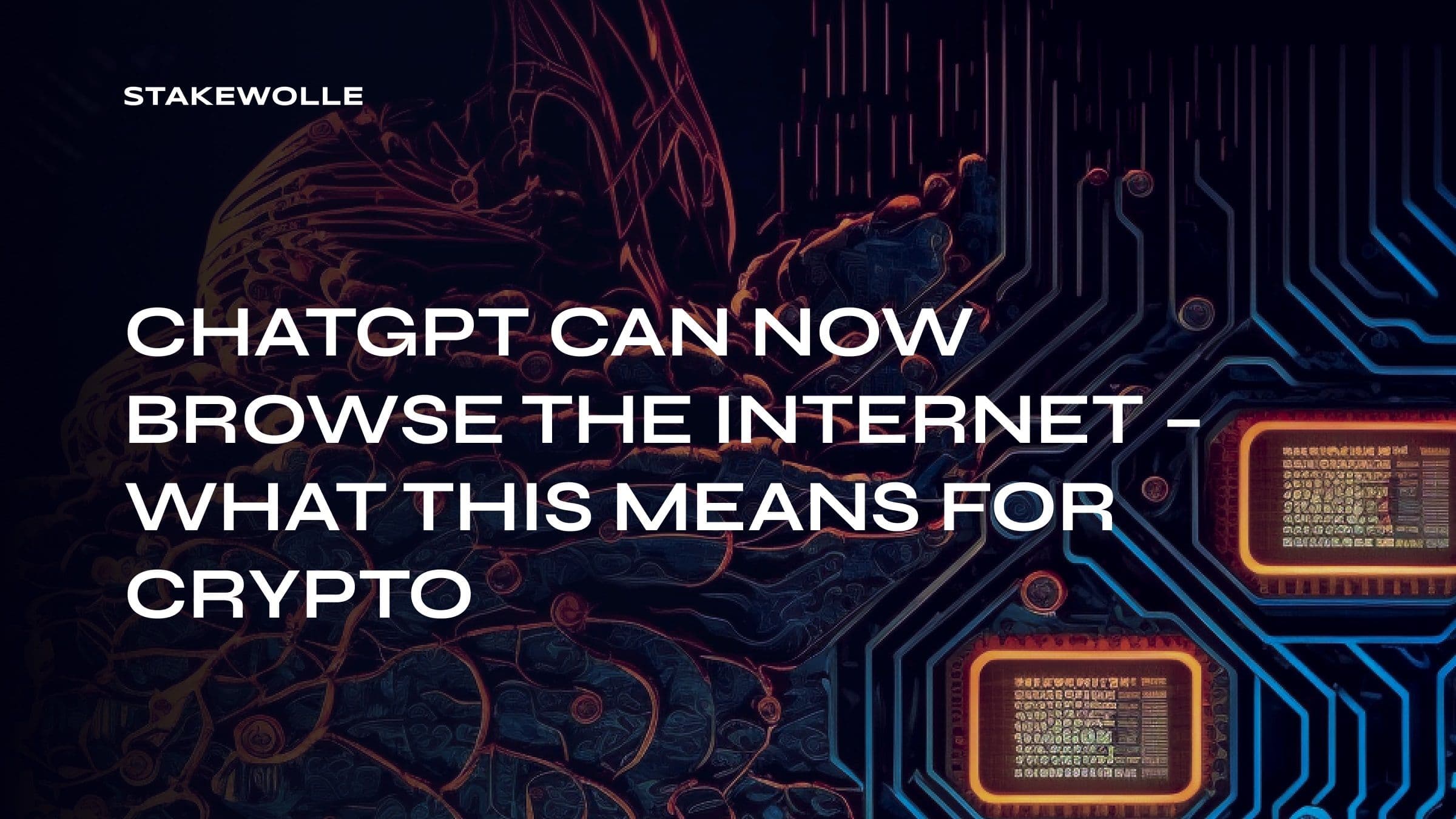 The introduction of new plugins by OpenAI has given ChatGPT, the AI-powered language bot that has taken the globe by storm, more ammunition in its quiver. These add-ons increase the capabilities of the already remarkable software by providing access to a wide range of external databases and knowledge sources, including the internet.
For traders and investors in the cryptocurrency market, the incorporation of these new plugins may completely change the playing field. The effect of this merger on the cryptocurrency market, however, is still uncertain.
What should we expect?
The Effect Of ChatGPT's Internet Features On Crypto
Impact of ChatGPT to connect to the internet in real-time may have important ramifications for traders and investors in the crypto currency market as well as for the market at large.
The chat bot can give traders and investors up-to-the-minute insights into market patterns and changes since it has access to a constantly growing reservoir of information. Users will be able to stay current on news and analysis, potentially enabling them to make more intelligent and successful decisions.
Furthermore, the inclusion of real-time internet connectivity can help ChatGPT recognize new trends and possibilities before they spread widely. This might provide traders with a considerable competitive advantage and improve profits.
ChatGPT Internet Plugin Characteristics
According to OpenAI, the new ChatGPT plugin functionality is still in the early alpha stages and will initially only be available to a select group of users. According to the company's release, interested customers can sign up for a waitlist to gain access to the functionality on ChatGPT Plus.However, there are also potential risks associated with this development.
A code interpreter for ChatGPT has also been introduced by OpenAI in addition to the web plugin. This interpreter offers a Python interpreter to the chatbot in a safe, firewalled environment with storage space.
According to OpenAI, ChatGPT is the best tool for activities like data analysis and visualization, file conversion, and mathematical problem-solving because users may upload files and obtain the results.