CertiK Partners with Alibaba Cloud to Bring Blockchain Security to the Cloud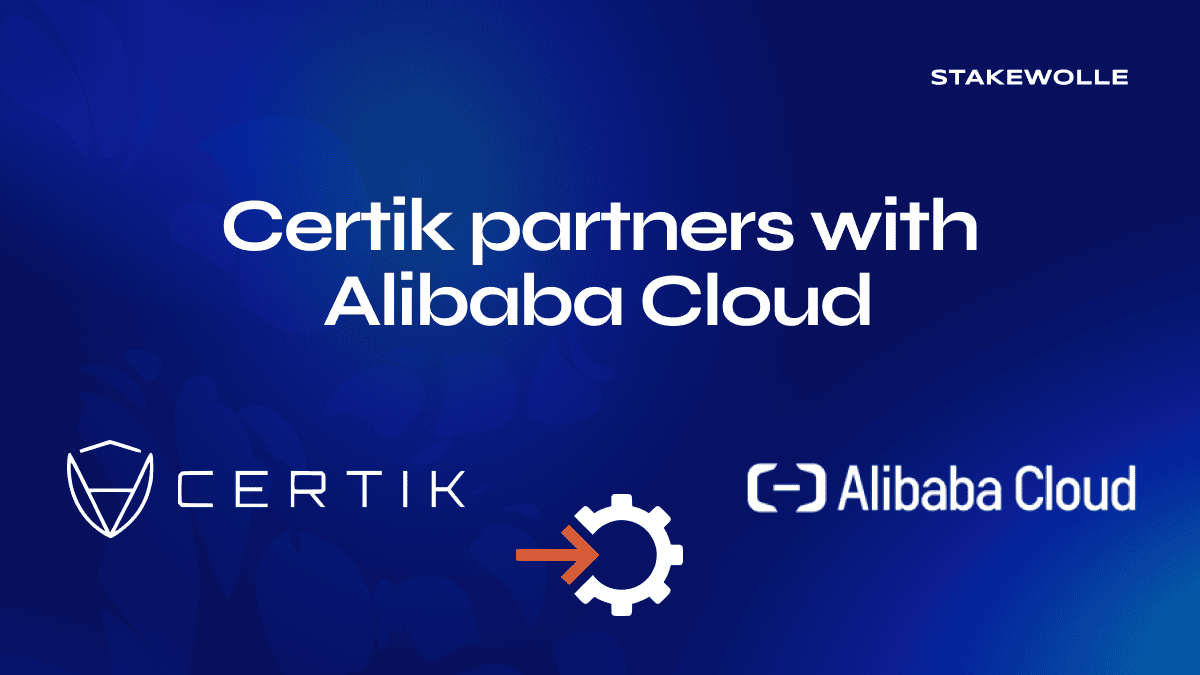 Certik and Alibaba Cloud announced a partnership to provide blockchain security services to cloud-based Web3 projects.
Cloud-based computing services have driven the evolution of communications technology over the last decade, and cybersecurity has played a key role. New technology is not suitable for mass adoption until it has proven itself to be secure, which is exactly what CertiK is bringing to Alibaba Cloud's Blockchain as a Service (BaaS) platform.
With this new partnership, developers and enterprises can conduct code reviews, risk assessments, team identity verification, background checks, and more using the services and tools provided by CertiK and deployed on Alibaba Cloud.
Alibaba Cloud has gone live with CertiK's smart contract auditing service and Layer 1 blockchain auditing service fully integrated. In the near future, penetration testing and CertiK's Skynet due diligence tool will also be introduced, providing end-to-end security solutions.
CertiK experts will monitor deployments to Alibaba Cloud environments, helping developers and enterprises perform secure cloud computing, maintain high-uptime cloud storage, and build secure infrastructure, while automated tools run behind the scenes and around the clock.
Beyond the integration of the Security Suite, CertiK and Alibaba Cloud will support the continued growth of the Web3 world through the joint organization of hackathons, developer education sessions, and application development programs.