Babylon Integration Strengthens Archway with Robust Bitcoin Security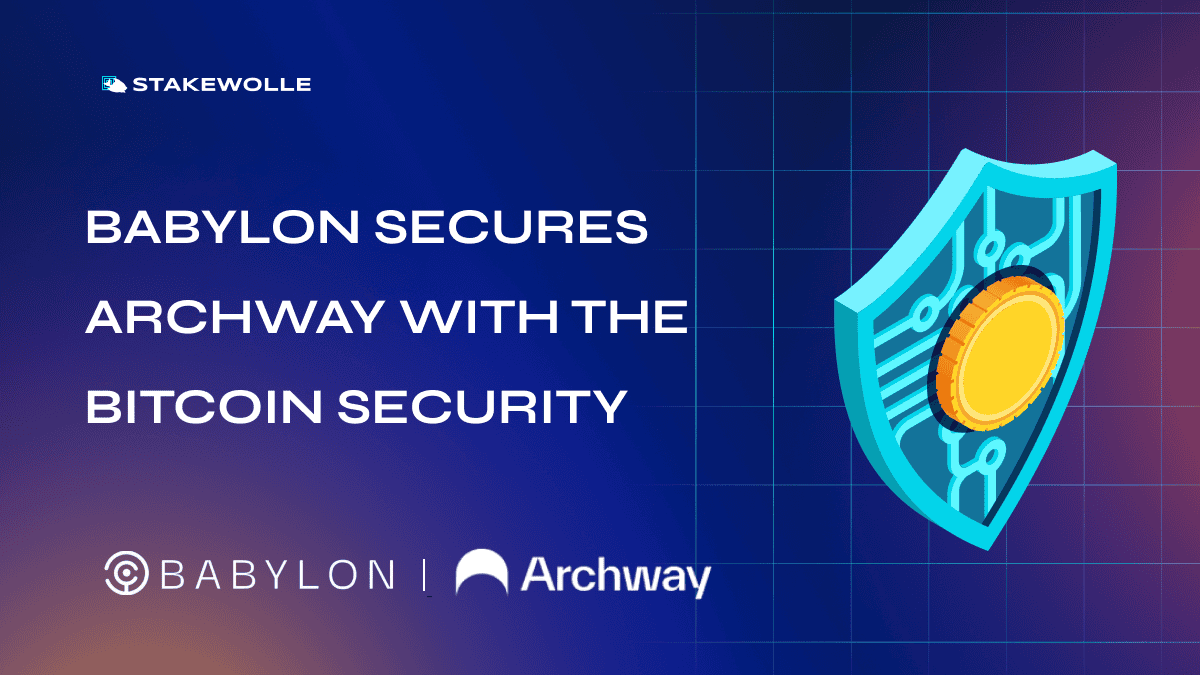 Babylon's BTC Timestamping Boosts Security and Trust
With the integration of Babylon's BTC timestamping protocol, Archway projects become ever-stronger. Babylon's timestamping onto the Bitcoin testnet guarantees unmatched security, allowing Archway developers to leverage this advanced protection. This integration means that every transaction and action on Archway carries the trustworthiness of a Bitcoin timestamp, making it more resilient against potential threats.
Babylon's integration with Archway highlights its dedication to a safer and more efficient blockchain environment through its fast stake-bonding messaging. With Bablyon's advanced design and architecture, the time for unbonding drops from 21 days to just 5 hours. This setup also supports the bootstrapping of new zones with low token valuation and safeguards crucial transactions, all while ensuring fast finality.
Expanding Horizons with Multichain Dapps
Archway, through CosmWasm, offers developers the potential to craft multichain dapps. This means that developers can harness the benefits of multiple ecosystems, all while earning through an initial gateway made possible through Archway. And if developers ever need added flexibility to tailor their appchain, CosmWasm ensures a seamless migration, making Archway a foundation of endless possibilities.
Babylon's integration with Archway represents a monumental shift for developers. While Archway provides the platform and the business model, Babylon elevates the security quotient with its BTC timestamping. The combined strengths of both platforms ensure that developers can ideate, innovate, and monetize their projects without compromising security. It's not just about making strides in the blockchain sphere; it's about ensuring that every step is robust, secure, and beneficial for all.
Conclusion
This collaboration enhances Archway's security by adding an unmatched security layer derived from Bitcoin. This latest update not only boosts Archway's defences but also underscores the immense value that Bitcoin's security brings to any integrated chain.