2024 Secret Network Development Roadmap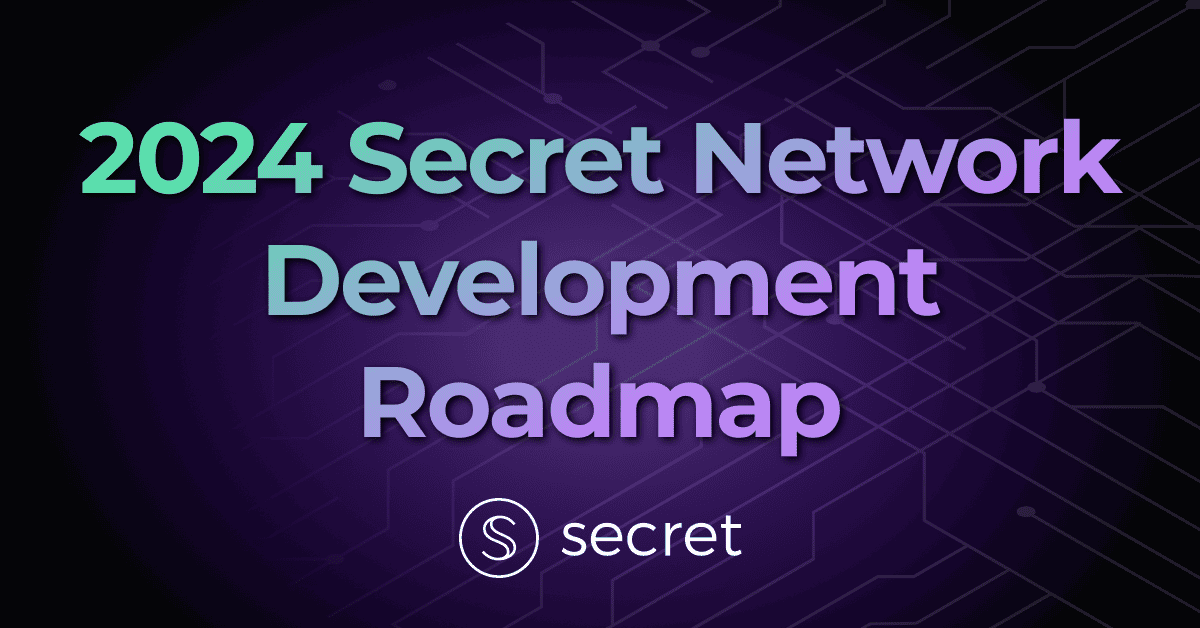 Secret is going through exciting times - the recent changes in leadership are bringing new ideas and new ways of thinking, while retaining and improving on the vast amount of experience gathered by the team over the past years.
Secret is the longest-standing confidential smart contract blockchain, and as such has a huge potential to be the leader in Web3 confidentiality and privacy.
The roadmap consists of three main motions:
•Confidential Computing Hub - connectivity between Secret and other ecosystems
•Network Infrastructure - all things related to the network itself
•Community - public goods, SCRT allocations, business development and more
Secret as Confidential Computing Hub for Web3
Confidentiality and data protection are becoming key topics in Web3. With the growing appetite for institutional adoption and evolving use cases for crypto, it becomes clear that confidentiality will be one of the key drivers for the next wave of adoption.
In early August, Secret Ethereum has been announced, an initiative to offer our privacy solutions to the Ethereum ecosystem, with the goal of enabling multiple use cases to developers and end users.
A large part of Secret Network's 2024 roadmap is dedicated to fulfilling this vision. The effort is divided into three parts:
•Offering Privacy as a Service on EVM
•Offering EVM-like user and developer experience on Secret
•Building up the Confidential Computing Constellation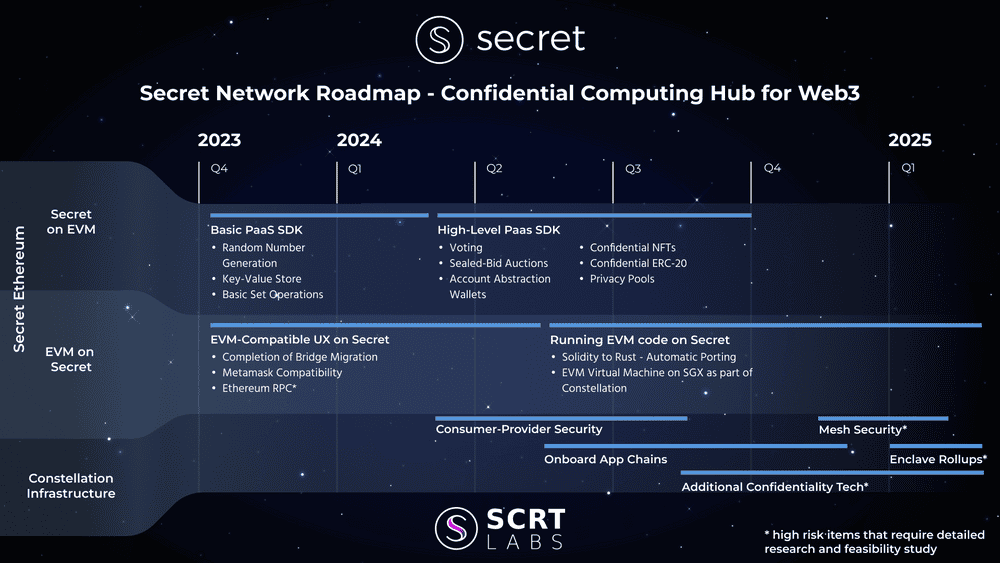 Network Infrastructure
A solid foundation is of paramount importance for building great ecosystems. Therefore Secret Network will be continuing to invest in strengthening the core network infrastructure of Secret.
Efforts can be roughly divided into three core areas, coinciding with the famous Blockchain Trilemma: Security, Scalability and Decentralization.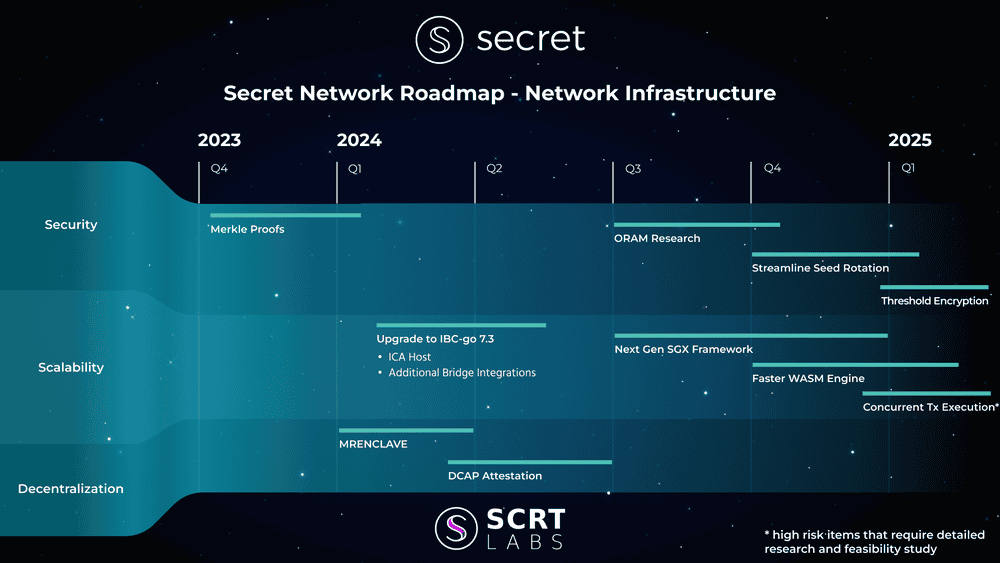 Community Roadmap
Over the years, Secret has built a passionate and active community of developers, validators, traders and users. Secret will support the community by funding projects, creating public goods and bringing more players into the ecosystem.