Stargaze Governance Proposal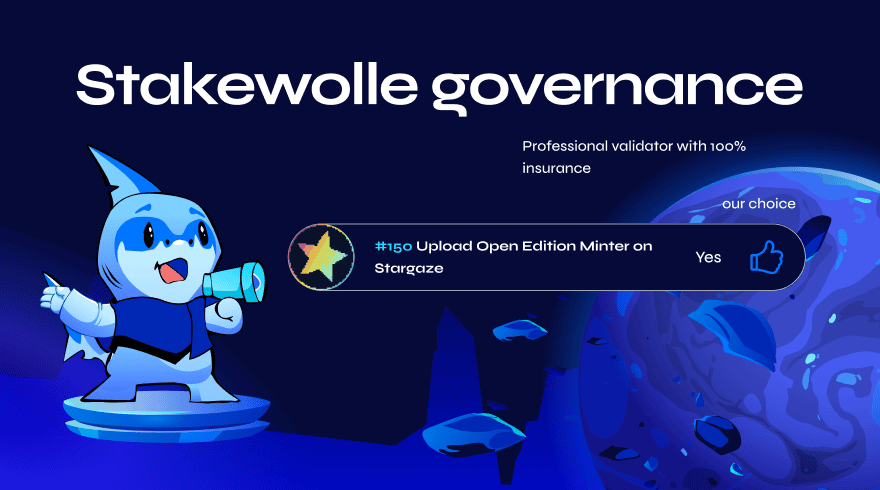 Stargaze proposal#150 passes today, Stakewolle voted YES on this proposal. This proposal will fund contract development of Open Edition Mints.
Open editions do not set a cap on how many NFTs can be created. Typically, NFT collectors are usually given a set time frame to mint an NFT from an open edition collection. When the time limit runs out, the number of NFTs in the collection is capped. So, for example, if a collection is selling its NFTs for 24 hours and only three NFTs are minted, that collection is now capped at three editions. Creators can also cap the number of mints allowed per crypto wallet to keep the collection size low and boost scarcity.
Open edition mints was popular on Ethereum at period January- March. For exapmle, Checks - VV Edition have more than 50,000 ETH of market volume.

We belive that implementaion of Open Edition MInts can boost NFT Market. Also, this will help onboard new creators and provides an easy way to test out Stargaze without investing a lot of time into creating a full collection