Stakewolle Governance 25.04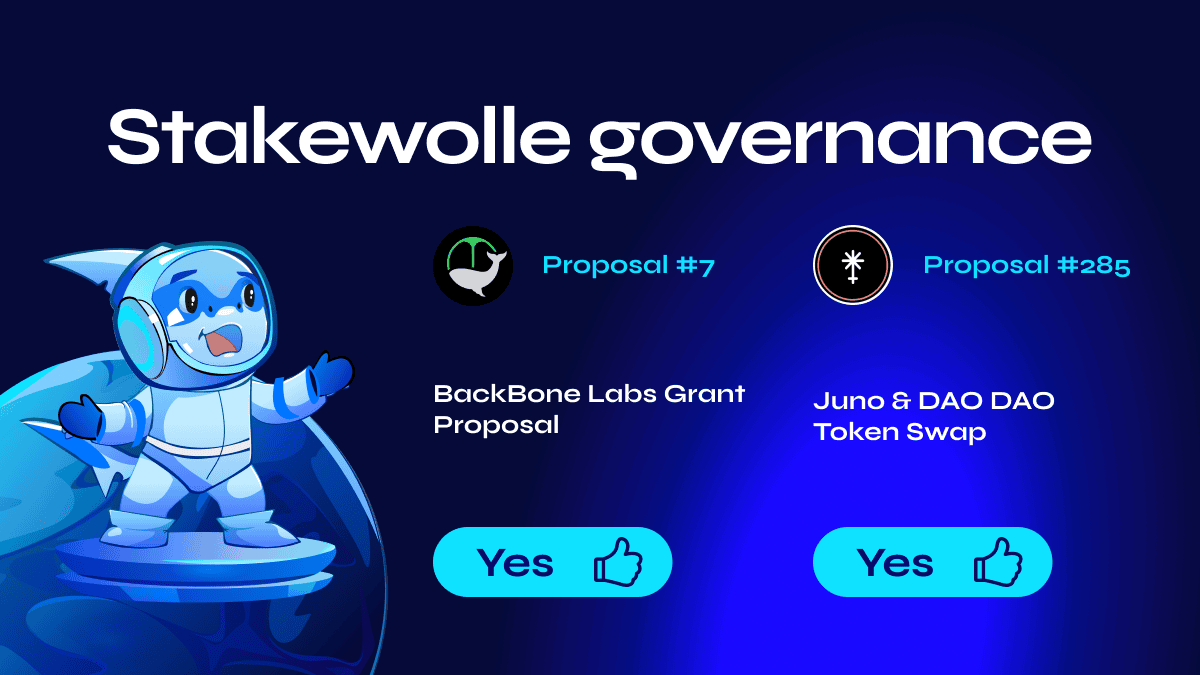 Stakewolle votes Yes on Migaloo proposal#7. The purpose of this grant proposal is to allocate WHALE tokens in funding from the Migaloo community pool to BackBone Labs to develop and launch Gravedigger, NFT Marketplace, NFT Launchpad, and NFT Switch projects for the Migaloo ecosystem. We believe that these platforms will not only enhance the user experience for creators, collectors, and investors but also contribute to the broader adoption of WHALE tokens and the growth of the Migaloo network.
Stakewolle votes on Juno proposal #285. This proposal initiate a token swap between DAO DAO and Juno. DAO DAO is offering 1,100,002 $DAO (10% of total supply, over 50% of liquid supply) in exchange for 500,000 $JUNO (~3.28% of Community Pool funds). Tokens will be tokens vested linearly, with a fixed amount unlocking every block, over two years. This swap will help align incentives between DAO DAO and the Juno community and accelerate future development.