Stakewolle Governance 13.04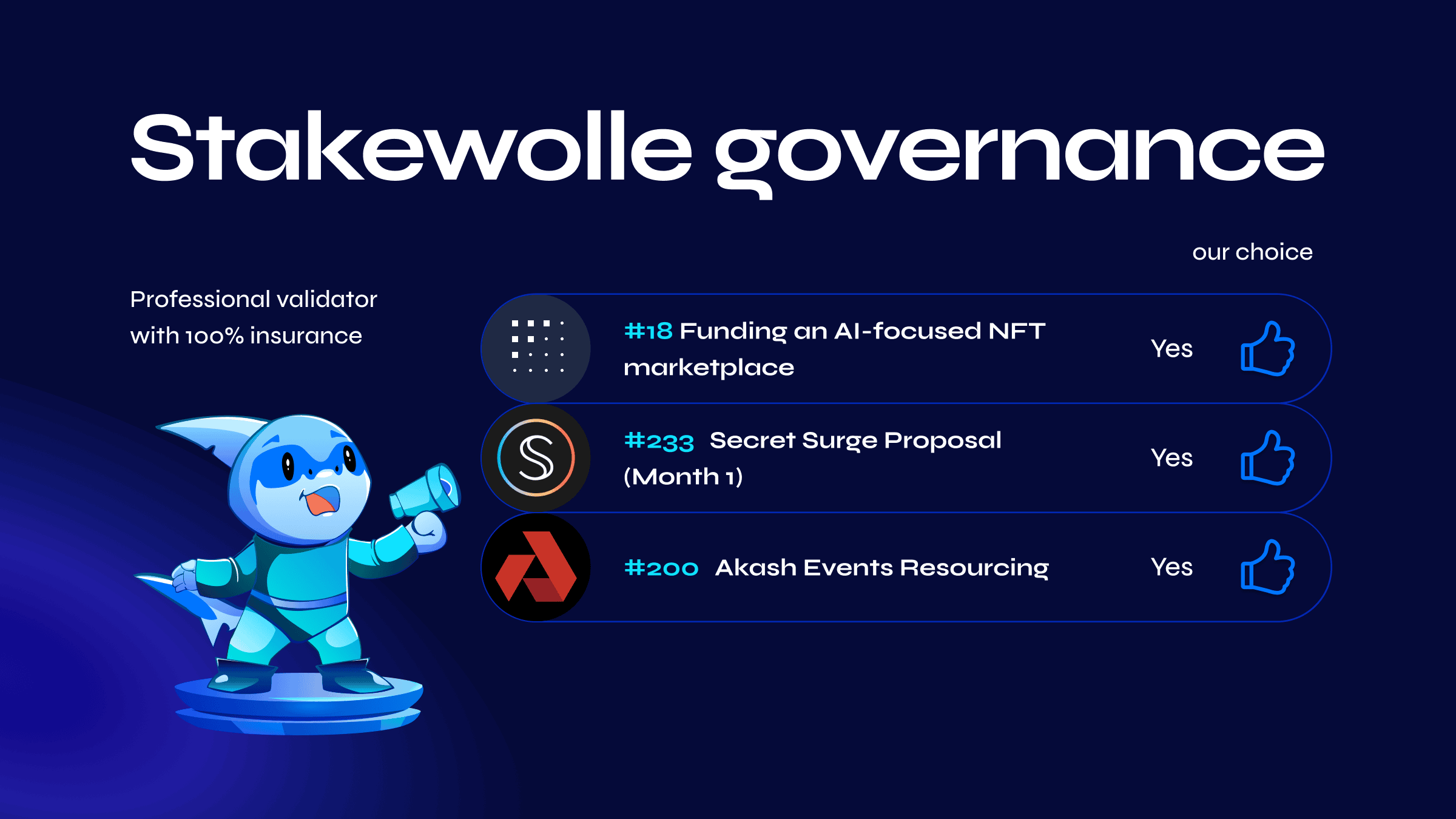 Stakewolle votes YES on Fetch,ai Proposal#18. This proposal is brought by the Azoyalabs team, a trusted partner of the Fetch team. Azoylabs have been collaborating with Fetch on the development of FetchStation. With this proposal, Azoylabs requesting funds to create an NFT (Non-Fungible Token) marketplace on the Fetch.ai blockchain, with a focus on AI-generated content and the underlying models. Launching the marketplace can drive up network usage, resulting in an increase in staking rewards. Azoylabs will implement a fee-sharing scheme with the community where 25% of fees generated by the marketplace will be sent back to the community fund.
Stakewolle votes YES on Secret Proposal#223. This proposal suggests 6-month incentive program, starting April 18, 2023, with a "surge" period in the first three months that will offer double rewards to incentivize rapid project launches. We believe that this proposal has the potential to push Secret DeFi further
Stakewolle votes YES on Akash Proposal#200. With this proposal, Akash Events Working Group asking for 228,972 AKT to host events in Q2 of 2023. Events are an important for marketing, engineering, business development, community, investor relations and relationship building tactic.