Stakewolle Governance 06.06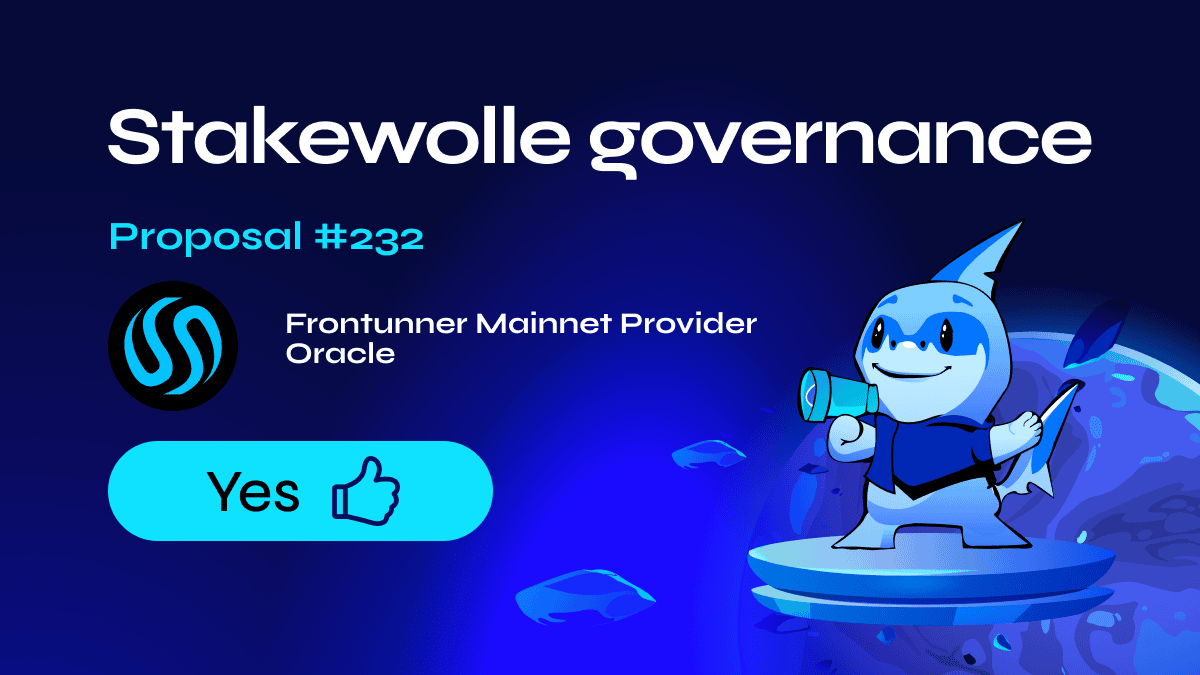 Stakewolle votes Yes on Injetive proposal #232✅
This proposal seeks to create a new mainnet provider oracle for Frontrunner.
This is needed so that Frontrunner can open and close bespoke, sports-related, prediction markets as well as create and list own symbols for trading with the goal of creating the world's first sports-focused prediction markets fit for mass adoption.
Frontrunner is a decentralized sports prediction market where users can buy shares of sports propositions and trade them like they would stocks or options.