Solana Staking: Guide by Stakewolle
Here is a detailed guide on how to stake $SOL on Solana to earn staking rewards.
Step 1: Make sure you have a Solana wallet
You can stake $SOL tokens using Ledger, Solflare Wallet, and Phantom Wallet. We will use Phantom Wallet in this guide.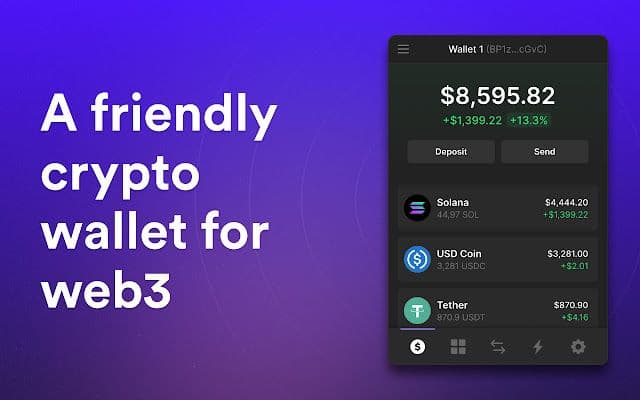 You can get Phantom for Chrome from Chrome Webstore To get Phantom Wallet on the other platform visit ofiicial website of Phantom
Login in your wallet. If you don't have a Solana wallet, register it by completing all steps. Make sure to save your seed phrase.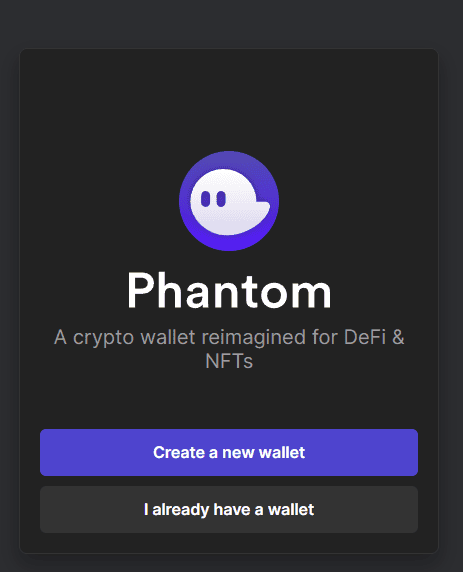 Step 2. Stake SOL
You can delegate SOL with Stakewolle via staking.kiwi
Enter the amount of SOL you want to stake, then click "STAKE NOW"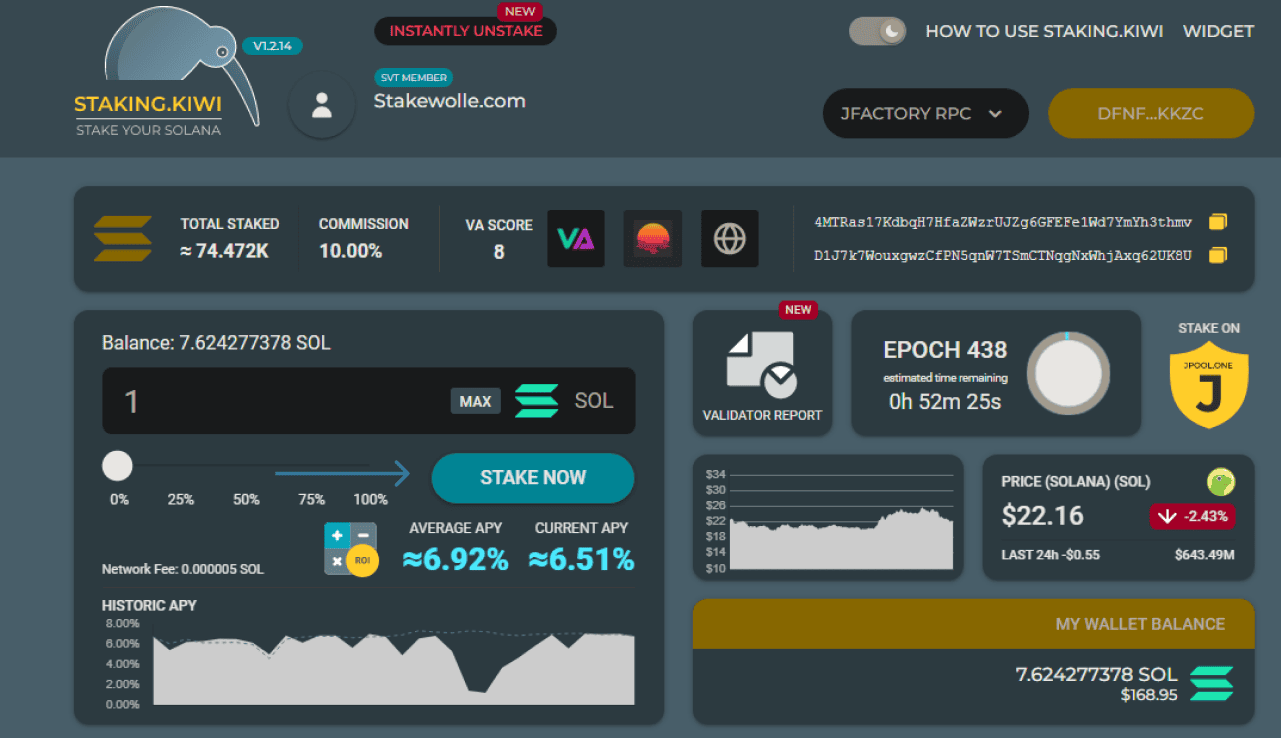 Press "Approve" to confirm the transaction in your wallet.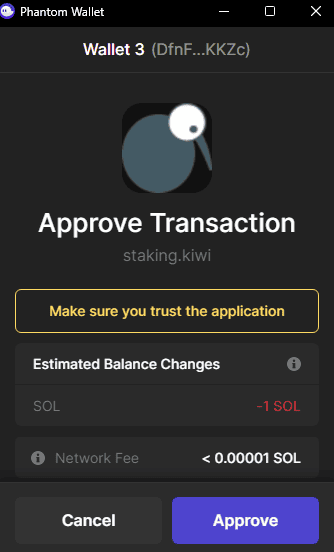 Congratulations! You have now staked your SOL tokens and will start earning staking rewards.