Secret Bridge Migration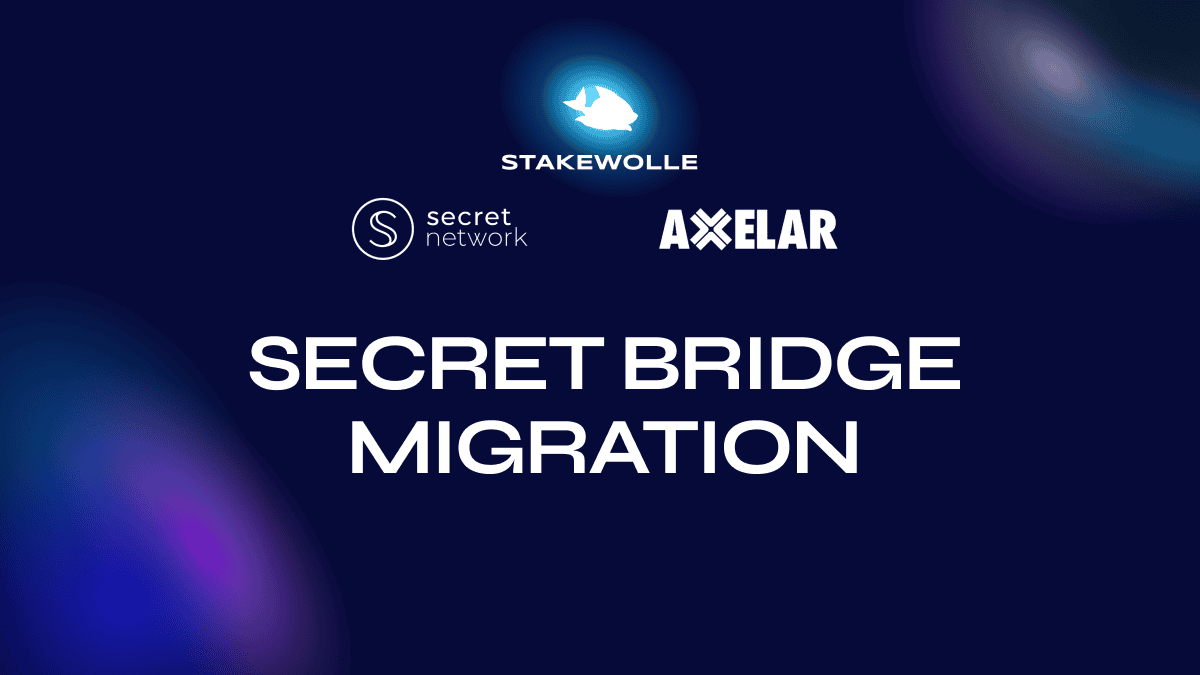 Secret's original EVM bridge is being decommissioned, and users are encouraged to migrate their assets to Secret Tunnel, the new Axelar-powered bridge.
In April, Secret announced the launch of Secret Tunnel, an Axelar-powered EVM bridge that would be taking the place of Secret's original EVM bridge. Also Secret mentioned that users should migrate any tokens locked into the old bridge over to the new bridge.
The new target date for shutting down the old bridge has been set to December 5th, 2023.
Before December 5th, users should move any tokens currently locked into the old bridge over to the new Secret Tunnel bridge. To migrate tokens, users need to bridge them back to their native chains using the old bridge interface. Then, users can go to the new bridge interface and bridge the tokens back to Secret.
On December 5th, the old bridge will be shut down, and any remaining tokens that are locked into it at that time will be automatically migrated over to the new bridge. An interface will then be added to the new bridge which will allow users to claim these tokens. However, we highly recommend users migrate their tokens now, before the old bridge is shut down. This will ensure that users maintain uninterrupted custody of their tokens, and a smooth transition process.
One final note on two particular tokens, the ERC-20 tokens wSCRT and wSIENNA. These were supported on the old bridge, allowing users to bridge native SCRT and SIENNA from Secret to Ethereum. However, they are not currently supported on the new bridge. SCRT Labs is working on a solution for this so that the tokens become supported on the new bridge, but there is no specific timeline for this at the moment. For now, we recommend bridging these tokens back to Secret from Ethereum before December 5th, if users would like to utilize them on Secret in the near future.