Overclock Labs Joins Forces With Cloudmos to Advance the Akash Supercloud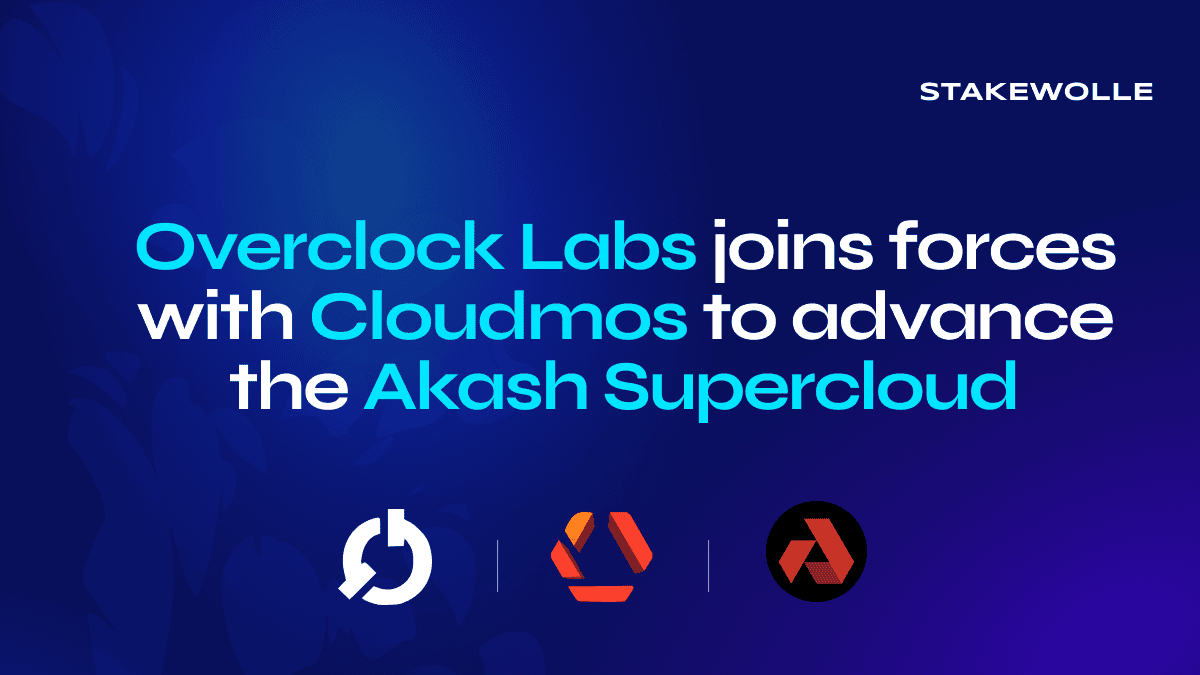 With the new partnership, Overclock Labs has acquired Cloudmos with the goal of developing products to expand Akashnet.
With the new partnership, Cloudmos will receive $300,000 in AKT to open-source its entire codebase, which aligns with Akash Network's goal of accelerating development of the world's first operational Supercloud. $200,000 of the funding will come from the Community Pool, which will be supplemented by an Overclock Labs contribution of $100,000 in AKT as a show of commitment to the success of Cloudmos and Akash. Proposal to fund Cloudmos has passed with 95% vote in favor!
By joining forces, Overclock Labs and Cloudmos will continue to make it easier and more intuitive for users to build on Akash.