Injective infrastructure for NFT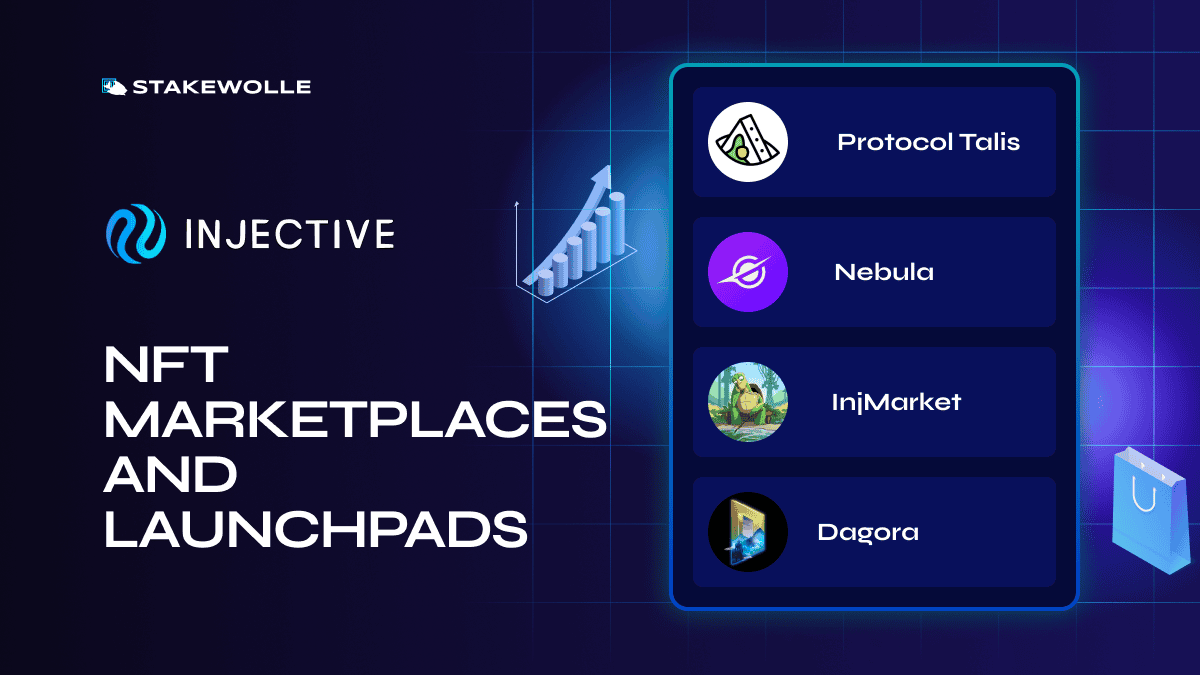 In the fast-evolving world of blockchain technology and digital assets, NFTs (Non-Fungible Tokens) have emerged as a groundbreaking innovation. These unique tokens have the power to revolutionize the way we own, trade, and experience digital collectibles. Among the many platforms and networks dedicated to NFTs, Injective Protocol stands out as a frontrunner, providing an exceptional infrastructure for NFT enthusiasts and creators.
Injective Protocol, known for its commitment to decentralization and innovation, has partnered with a formidable lineup of projects to offer the best infrastructure for NFTs. This collaboration includes Protocol Talis, Nebula, InjMarket, and Dagora, all working in synergy to create a seamless NFT ecosystem on the Injective network.
One of the key advantages of Injective Protocol's NFT infrastructure is the use of its native token, $INJ. Unlike many other networks, $INJ boasts some of the lowest fees in the industry. This means that artists and collectors can mint, trade, and showcase their NFTs without worrying about excessive transaction costs eating into their profits.
Moreover, the Injective network is renowned for its lightning-fast transaction speeds. In the world of NFTs, where timing can be everything, Injective's quick transaction confirmation times ensure that users can buy and sell NFTs without the frustrating delays experienced on some other networks.
Injective Protocol's commitment to decentralization goes beyond technology; it extends to its community. The Injective community is a diverse group of individuals who are passionate about NFTs and the endless possibilities they offer. By fostering an inclusive and collaborative environment, Injective is not only building the infrastructure for NFTs but also nurturing a thriving community of artists, collectors, and blockchain enthusiasts.