dYdX is working with Circle to give Noble users better access to USDC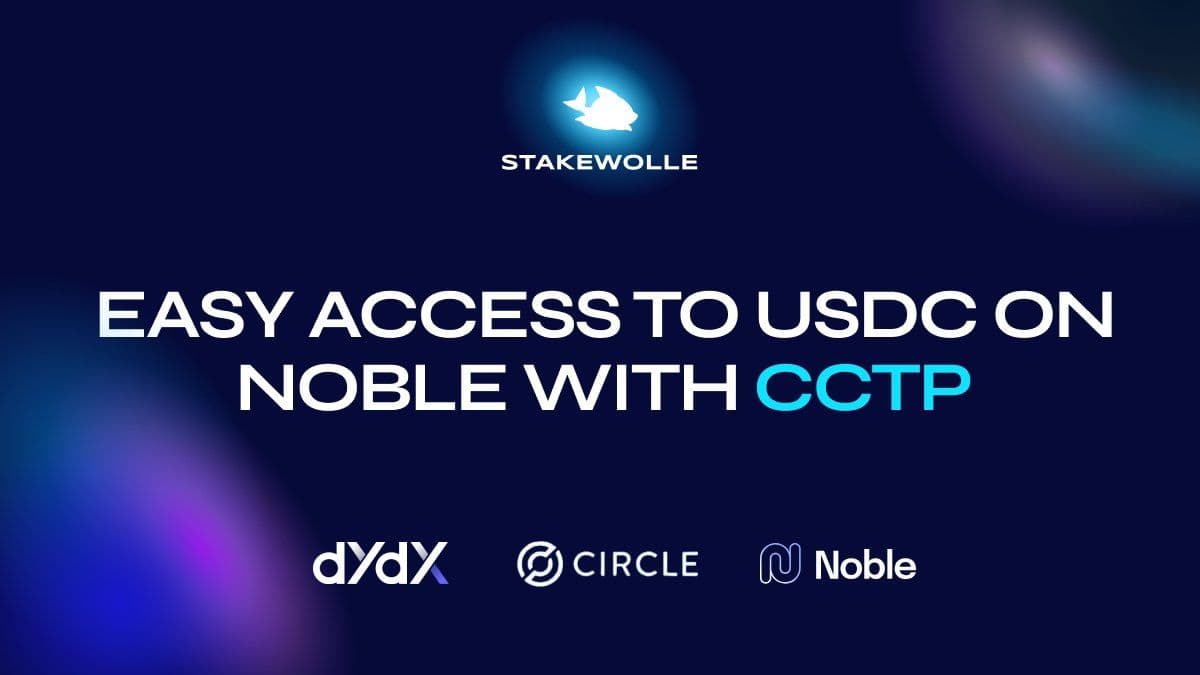 It's now going to be easier to move USDC to the dYdX Chain. This is due to a partnership between the stablecoin issuer Circle, the team behind the protocol dYdX Chain and Noble. The function will be available through Circle's Cross Chain Transfer Protocol, which is to go live shortly on Noble's mainnet.
The move enables Noble users "to send their USDC, the collateral contemplated by dYdX Chain, from other chains directly to dYdX Chain in an easy, simple and secure manner," dYdX wrote in a Tuesday post. "USDC on Noble and the imminent launch of CCTP is poised to unlock huge UX benefits for dYdX Chain."
CCTP lets users send USDC to supported blockchains through a native burn and mint process, forgoing the need for custodial bridging. Circle's CCTP was available on Noble's testnet on Nov. 3 and will launch on the network's mainnet on Nov. 28.