Guide: How to avoid rug pulls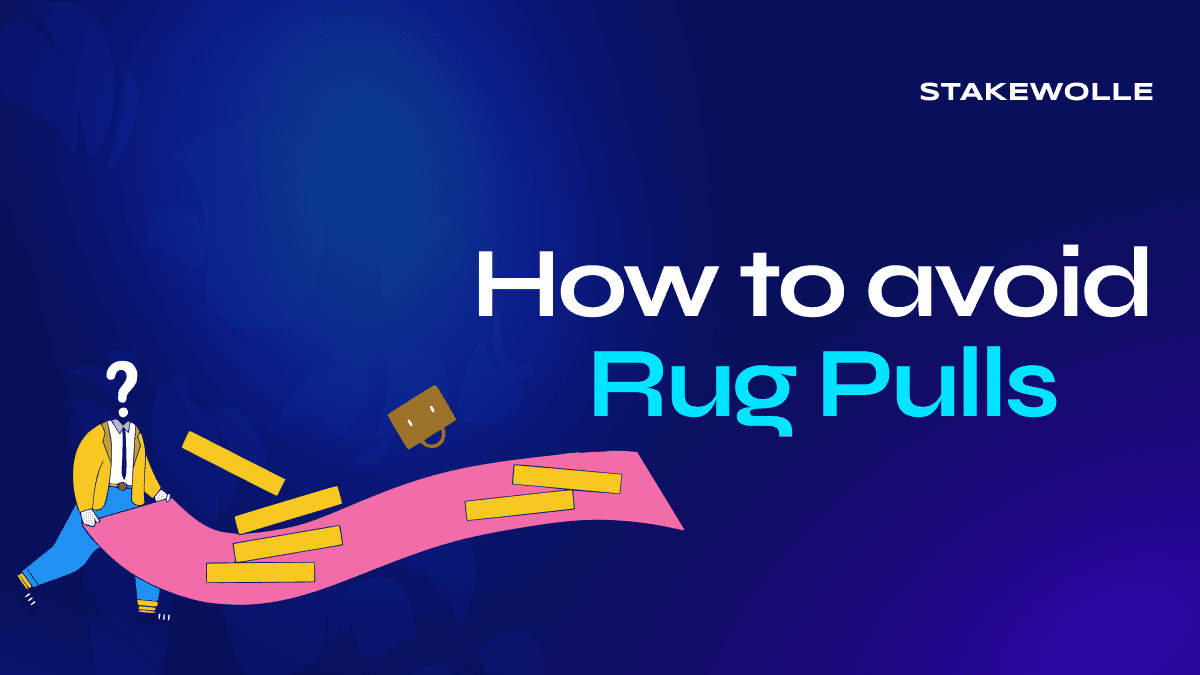 What is a Rug Pull❓
Rug pull is a type of scam. Rug pulls happen when project owners run away with the funds - in other words, users get "the rug swept out from under their feet."
Check the Tokenomics 📊
Investigate how tokens are distributed. If the developers or a single address hold a significant portion of the total supply, it might be a red flag. Use blockchain explorers to look into token distribution.
Review the Code 👩‍💻
If possible, get someone with blockchain coding knowledge to review the project's codebase. Audits can uncover potential vulnerabilities, malicious functions or an owner's ability to mint new tokens, which can lead to rug pulls.
Check if Liquidity is Locked 🔒
For DeFi projects, liquidity needs to be locked to maintain price stability. You can use platforms like Unicrypt to see if a project's liquidity is locked & for how long. Short-term locks or unlocked liquidity can be potential red flags.
Research the Team 🕵️‍♀️
An anonymous team can be a concern. While not always a sure sign of a scam, a project with a transparent & identifiable team provides an extra layer of confidence. Look for their digital footprint - LinkedIn, other projects, and even Google their names.
Evaluate Community Sentiment 📢
Communities like Reddit, Telegram, or Twitter can give insight into what other investors think of the project. Remember, though, that sentiment can be manipulated, so use this as one of many factors in your decision-making process.
Avoid FOMO 🚫
Don't let the Fear Of Missing Out drive your decisions. Take time to research before investing. Fast, exponential gains can be tempting, but remember, if it's too good to be true, it probably is.
In the end, Remember: #DYOR (Do Your Own Research) 🔍 While following these steps can help, they don't guarantee safety. You should always conduct thorough research on your own before any crypto investment.