Hiring: Europe Developer Relations in Web3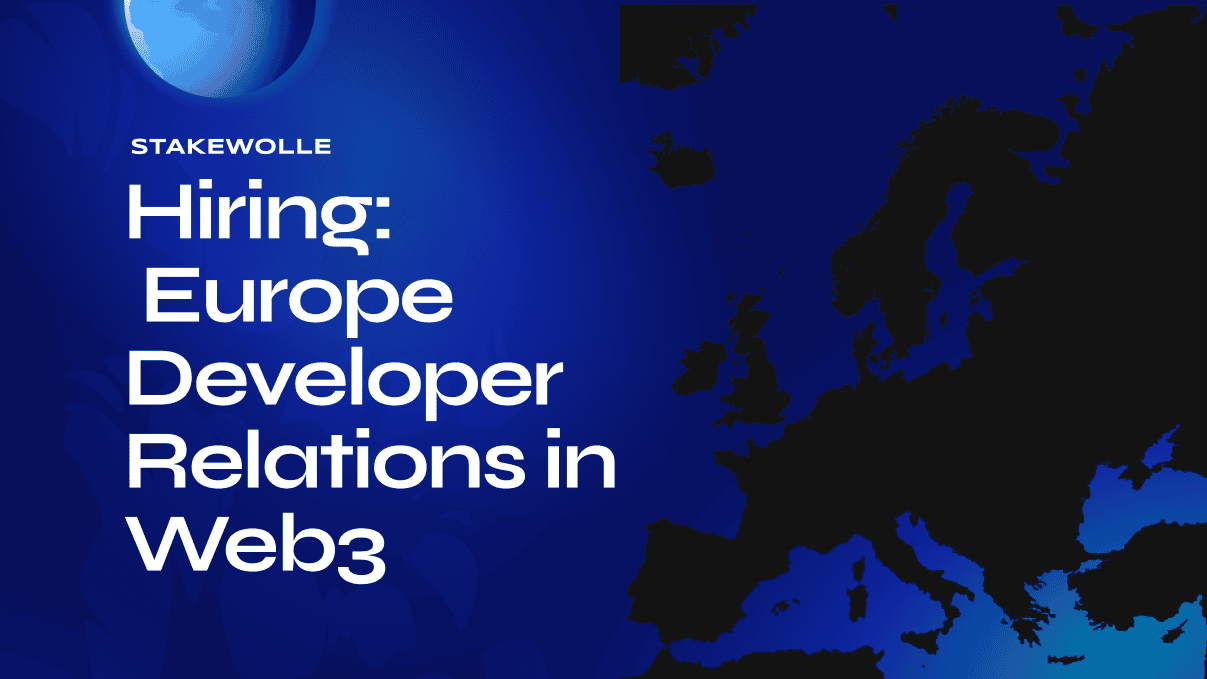 Stakewolle, an identity and loyalty platform for gamers, is seeking a highly experienced professional who is deeply entrenched in the NFT and web3 community. This individual should possess a comprehensive understanding of web3 communities and be able to take the platform from zero users to a million.
Responsibilities:
Develop a marketing strategy and content creation plan that aligns with quarterly goals. Oversee and execute marketing programs, strategies, and multi-channel digital marketing efforts on a daily basis. Work with the team and extended marketing team to ensure timely delivery of all objectives. Collaborate with other brands and projects to achieve shared goals. Stay current with industry trends and provide expertise in research. Conduct competitive analysis to understand industry trends, curate competitive intel, and develop and share key insights. Create presentations and training materials for corporate development and brand presentations. Provide direct oversight and direction for PR, both internally and with agencies. Partner with external vendors and creative agencies to develop ad assets, landing pages, email copy, etc., for content syndication and demand gen programs. Create engaging content for social and community forums.
Requirements:
Exceptional creativity. Proven experience as a one-person army in a startup. Previous experience in an NFT project or web3 project with a significant focus on community building. 3+ years of Director-level marketing experience. Strong analytical skills and business acumen. Experience leading marketing growth strategies and growth-hacking. Demonstrates a strong understanding of social media, social media platforms, search, digital marketing, and metrics. Experience analyzing and optimizing marketing programs and growth initiatives. (A plus) Established connections in the web3 space.
To apply, please send your resume and cover letter to [email protected]